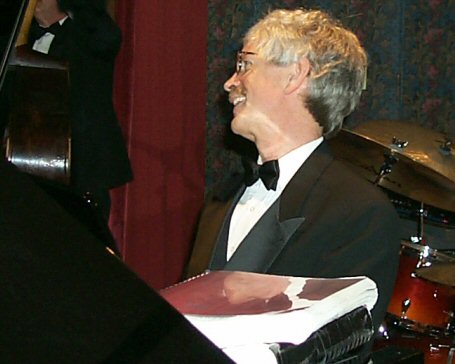 Al Macy, Leader, Piano
Al has studied trombone, guitar, and piano. When he lived in the San Francisco Bay Area, he studied jazz with bassist Clark Suprynowicz, and was a regular at jam sessions at The Bird Kage, The Manhattan Club, and The First Stop .
Since moving to Humboldt County he's performed with The Horn Band, The Hall Street Honkers, The Dixie Dandies, The Eureka Jazz Ensemble, The Titanic Big Band, The CR Big Band, The Soul Survivors, Jazz Passport, and The CR West Coast Septet.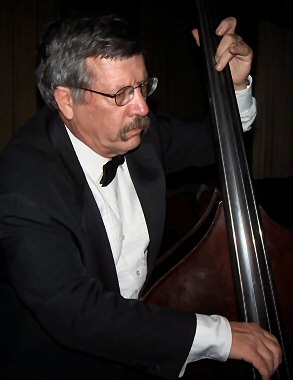 Bill Andrews, Bass, Guitar
Bill taught himself guitar in high school and played folk music for years, moving gradually to bass to accompany various folk and rock groups. In the 80's Bill started playing classical bass, and has performed with the Mendocino-based Redwoods Symphony, Ukiah Symphony, and Eureka Symphony.
In the late 90's Bill played regularly for dance gigs at the Riverwood in Phillipsville with "Willie Bosco's Honky Tonk Review," and also played with the Arcata area folk group "Homebrood."
He recently enjoyed a demanding set of performances with the Ferndale Repertory Theatre in their Sinatra tribute "My Way."
He often performs with the Garberville jazz group "Off the Chart," and may be seen performing with various jazz groups in Eureka.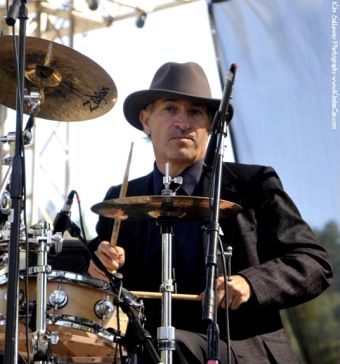 Paul DeMark, Drums
Paul DeMark has been playing the drums with a variety of roots American music bands in Humboldt County for more than three decades. In addition to The 24/7 Jazz Trio, he currently plays with The Delta Nationals and The LaPatina Band.
He has also toured and played jazz festivals around the country with guitarist Mike Bloomfield, Texas blues guitarist Albert Collins, Chicago Blues pianist Sunnyland Slim, and vocalist/saxman Eddie Cleanhead Vinson. Paul has also performed with the CR and HSU big bands.