More information about Jay D. Tolleson
this information provided by Naomi Orr of Sulphur Springs TX
Naomi was married to the Tolleson's son Charles
Jay D. Tolleson was born in 1906. He was licensed to preach by First Baptist Church of Wedowee AL in 1932. He pastored Berney Points Baptist Church in Birmingham AL (1934-35). While attending the Southern Baptist Seminary he pastored Corinth Baptist Church IN and Hebbardsville Baptist Church KY, Little Blue River Baptist Church in Shelbyville IN, Martinsville Baptist Church in Martinsville IN, and 85th Street Baptist Church in Birmingham AL.
Jay Tolleson married Elizabeth "Betty" Miller in 1933 and they had three children: Charles Jackson Tolleson, Francis Miller Tolleson, and Paul Dawson Tolleson.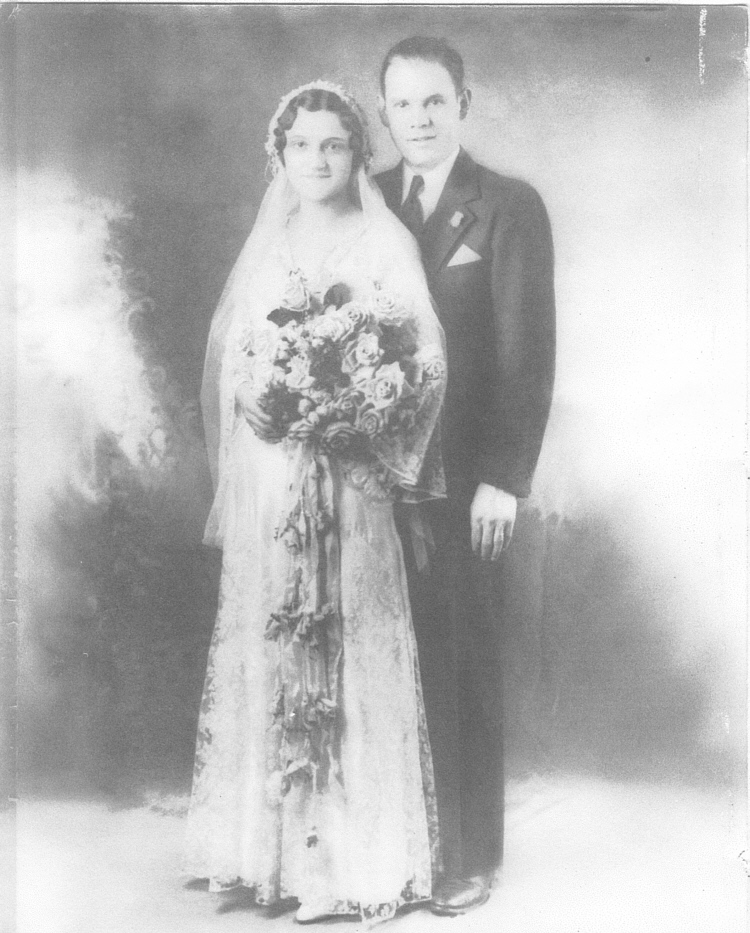 From 1942-1945 Jay was a chaplain in the U.S. Navy, stationed with the 85th Battalion Seabees at Dutch Harbor AK and then at Moffett Field CA.
He was associate pastor of Southside Baptist Church in Birmingham AL (1945-46) and then pastored a series of Baptist churches:
1946-48 First Baptist, Opp AL
1948-60 Emmaneul Baptist, El Dorado AK
1960-62 Parkview Baptist, El Dorado AK
1962-65 Glen Iris Baptist, Birmingham AL
1965-71 Second Baptist, Pine Bluff AK
In 1970, Jay substituted at a church in Hawaii while the pastor was on furlough. Upon his return, he and Betty moved to Sulphur Springs TX where his son Charles was Minister Of Music at First Baptist. Soon he was serving the Rehobeth Baptist Association as a hospital visitor, then Interim Director of Missions.
In 1973 the FMB appointed him to serve as an interim pastor at CFBC. He was well beyond the age at which missionaries were usually assigned, but he proved more th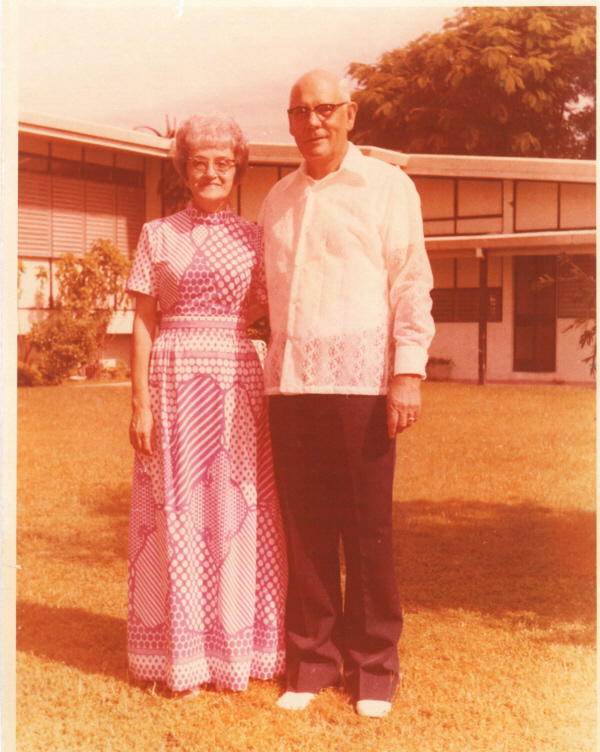 an up to the task. By this time, most people referred to them as "Papa T" and "Mama T." Jay was known for his love of missions and his affinity for people. He did something called the "firecracker handshake" which was very popular with the children.
The Tollesons also served a year at Marianas Baptist Church in Guam in 1976.
About 1977, they moved back to El Dorado AR where Jay served part-time at Trinity Baptist until his health declined. They celebrated their 50th wedding anniversary in 1983.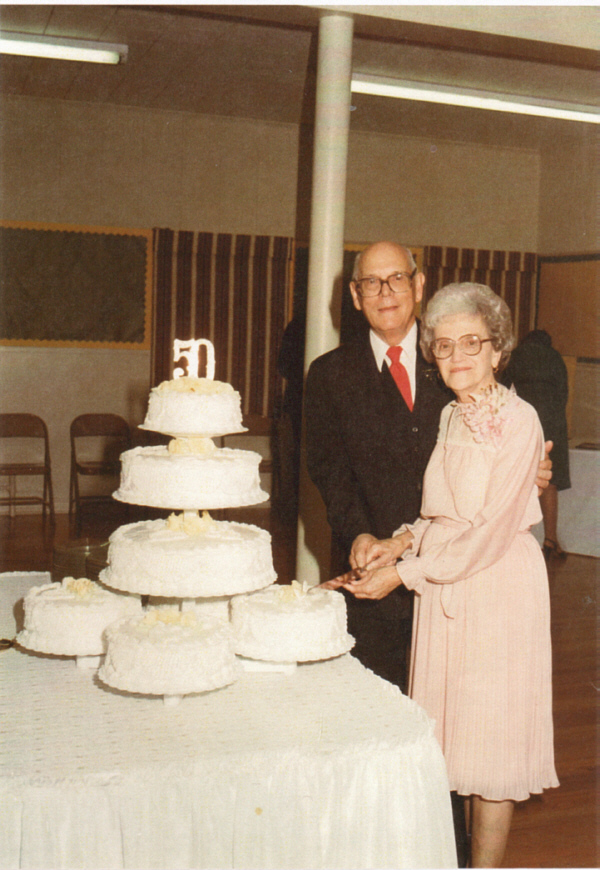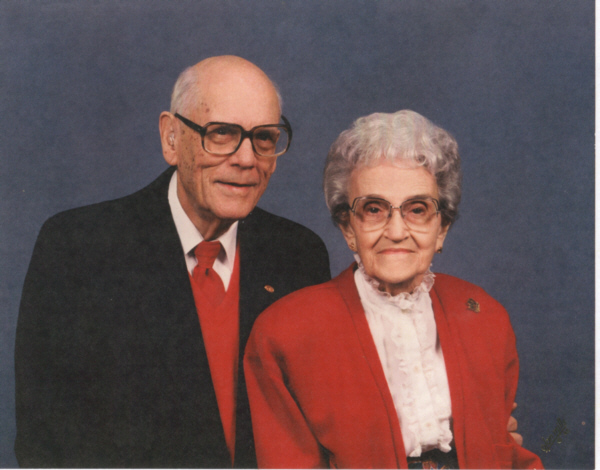 Jay died at a nursing home in Smackover AR in August 1994 at the age of 87. Betty Tolleson passed away in 1998 at the age of 87. They had 23 great-grandchildren. They are both buried at Rest Haven Memorial Gardens in El Dorado. Both requested memorials be sent to the Lottie Moon Foreign Mission program, a final testimony to a lifelong passion.