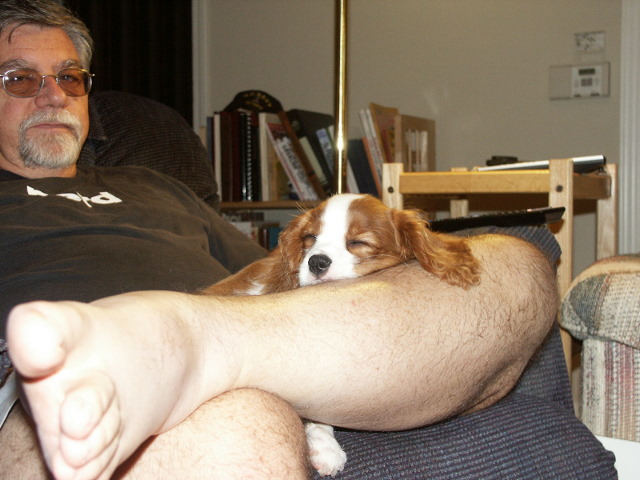 It's official. As of the 28th of February 2007, I'm officially transferred to the Fleet Reserve. In layman's terms, I'm retired. Thus the goatee!
I retired as a CTM1, which means I was a Cryptologic Technician-Maintenance First Class. In normal language, I fixed stuff in a classified environment. Most of what I worked on was computers.
After I retired from the Navy I went to work for the Amarillo Military Entrance Processing Station (MEPS) as the Files Room Technician. I also provided support in testing by administering the Armed Services Vocational Aptitude Battery to various high schools in the area. Since then I retired from the MEPS.
However, I still work part time with them to administer the ASVAB to high schools as part of their career exploration program. It keeps me fairly active and provides some extra spending money.
The Navy was fairly good to me overall. I had the opportunity to see Alaska, Florida, Scotland, Hawaii, Lubbock, TX. I even got the enviable joy of going through Hurricane Ivan! And yes, I have quite a lot of sympathy for the victims of other hurricanes that blow through.
If anyone is interested in possible careers in the Navy, check here. Of course, I realize the military life is NOT for everyone, but if you're looking for some excellent training and super job security, check it out. Minimum hitch is 4 years. You survived high school didn't you? Also, if you have any questions about what the recruiter tells you, drop me a line and I'll give you the skinny on whether he's legit or blowing smoke up your, er, skirt.