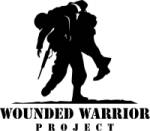 ---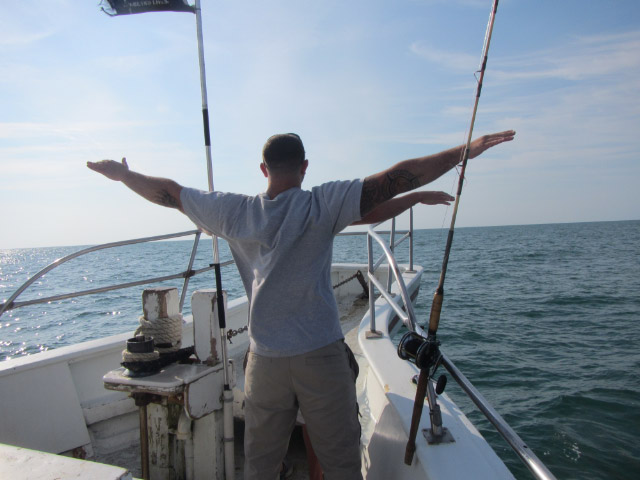 On 10 June 2012, Fairfield Harbour Fishing Club members took twenty two Wounded Warriors deep sea fishing on the Captain Stacy out of Atlantic Beach, North Carolina. Fishing Club hats were given to all the Warriors. Everyone caught fish. Lunch followed under a waterside tent at the Atlantic Beach U. S. Coastguard Station.
Read Ed Walls moving Sun Journal article.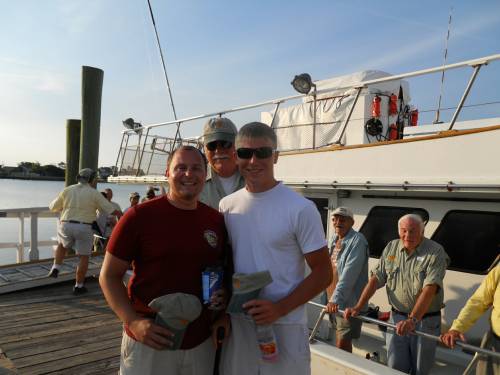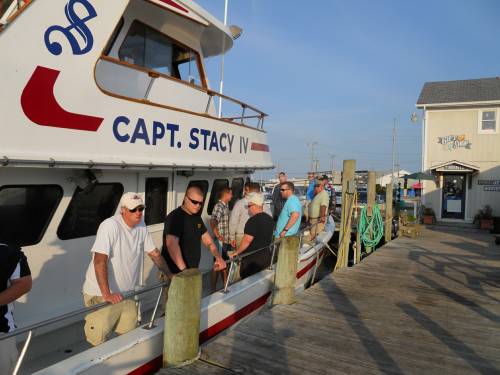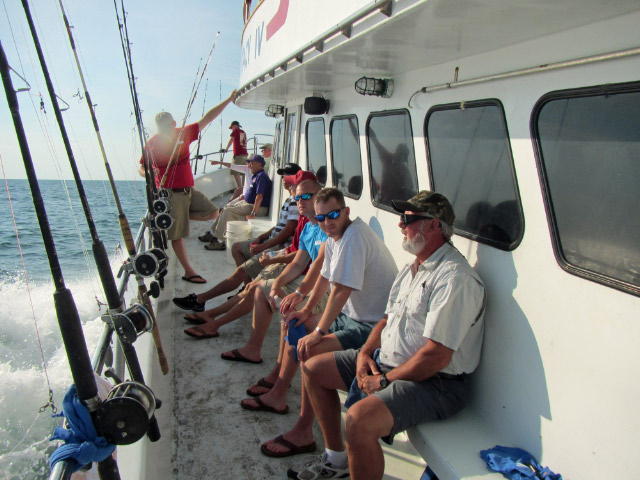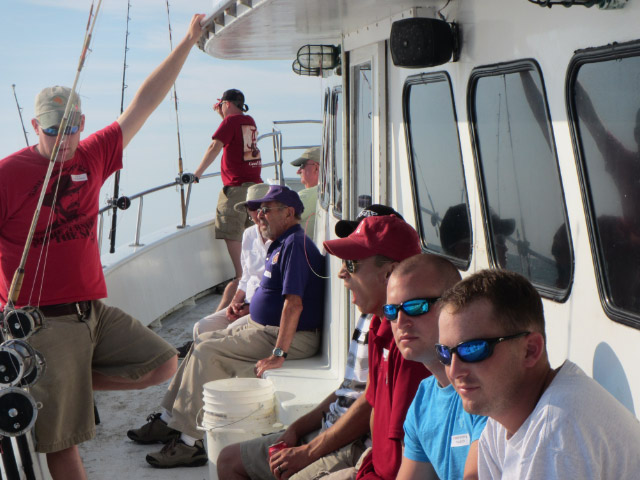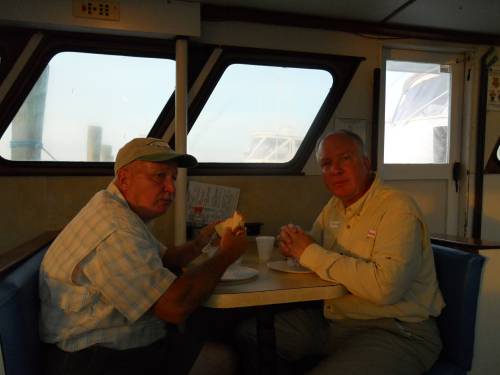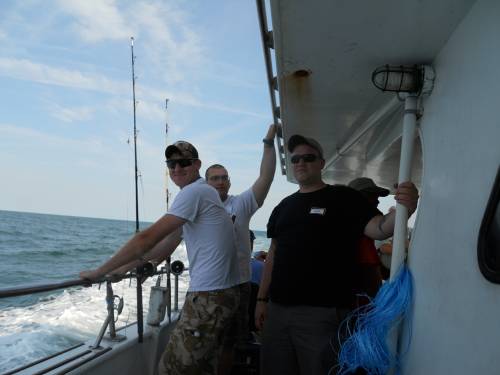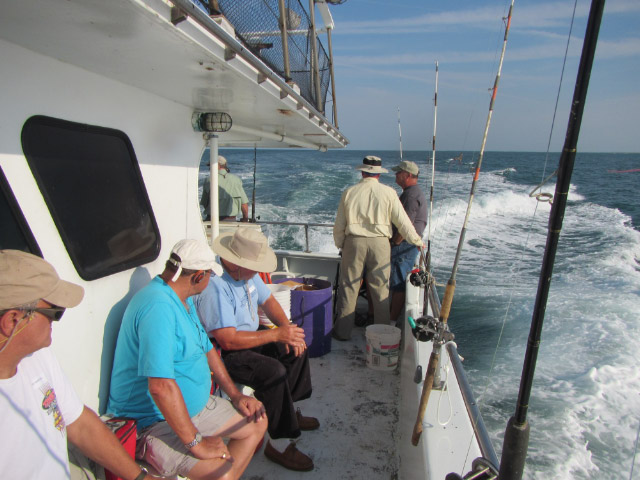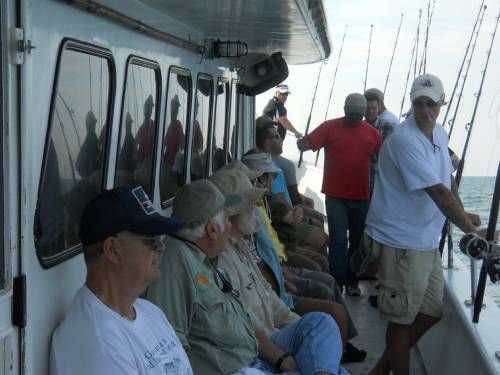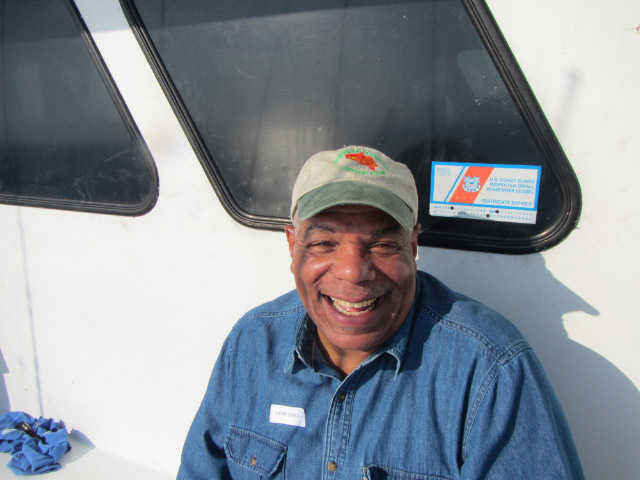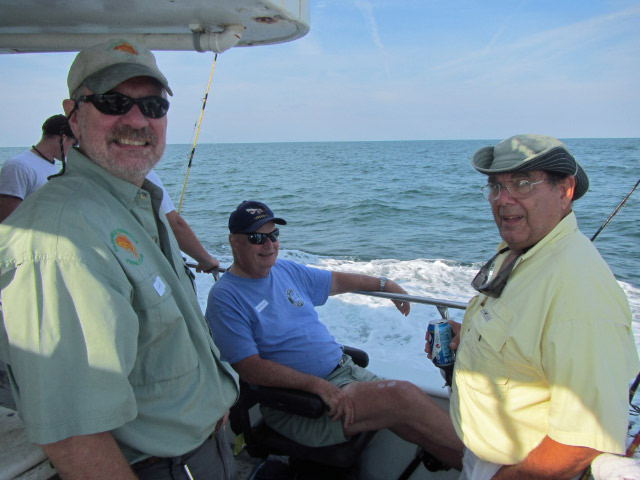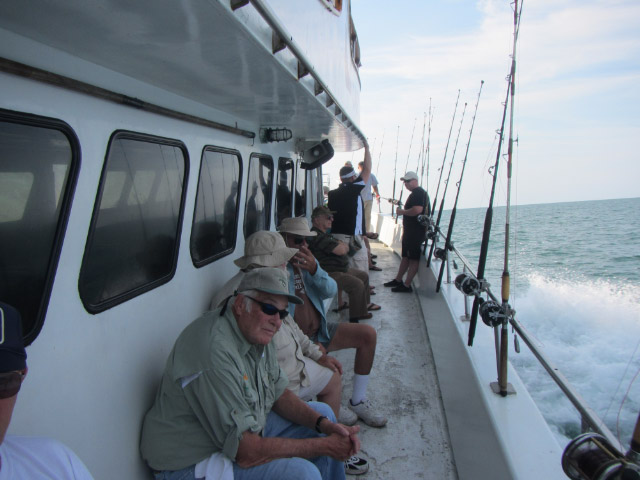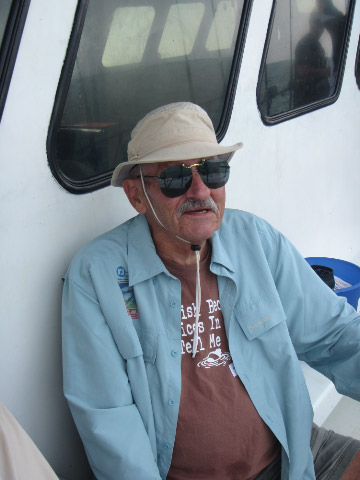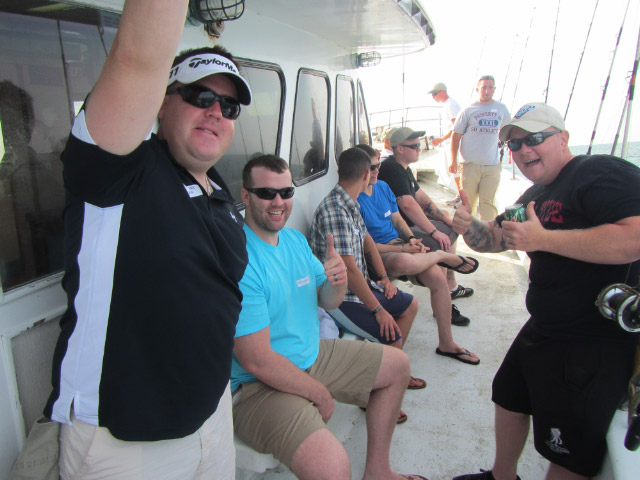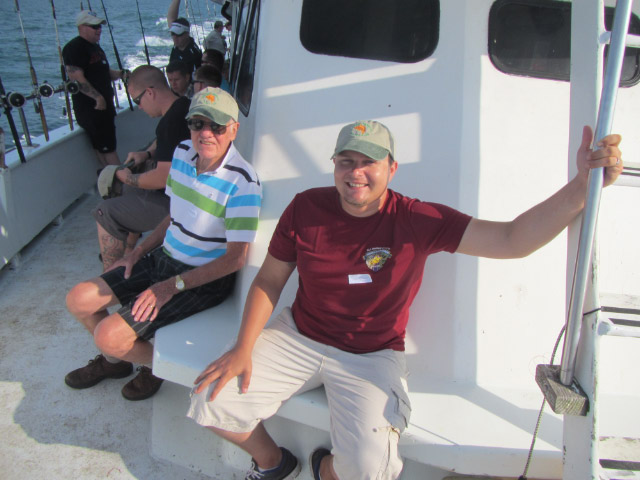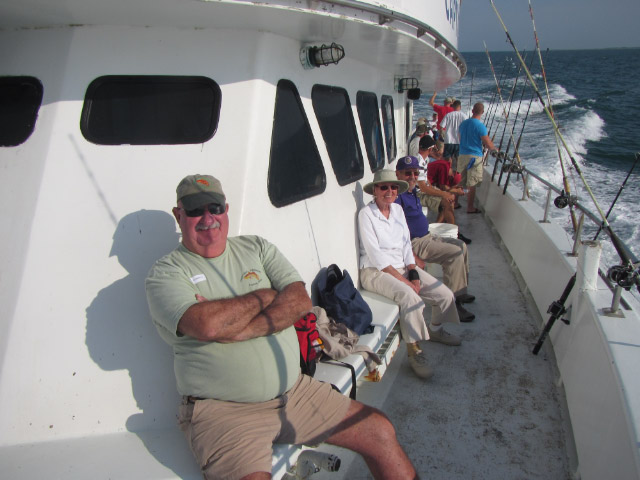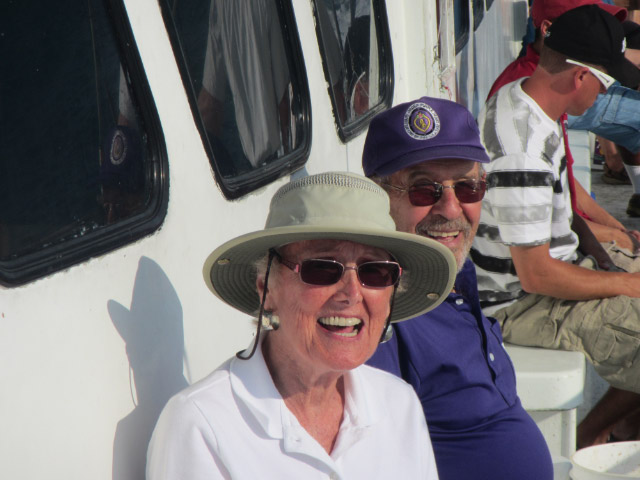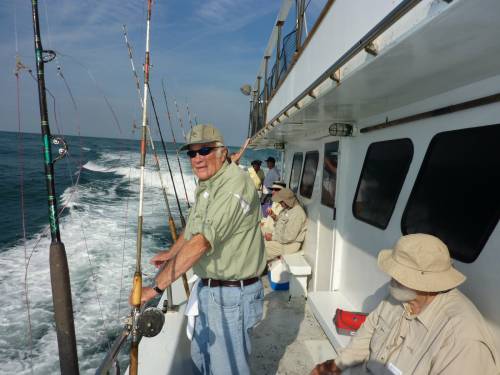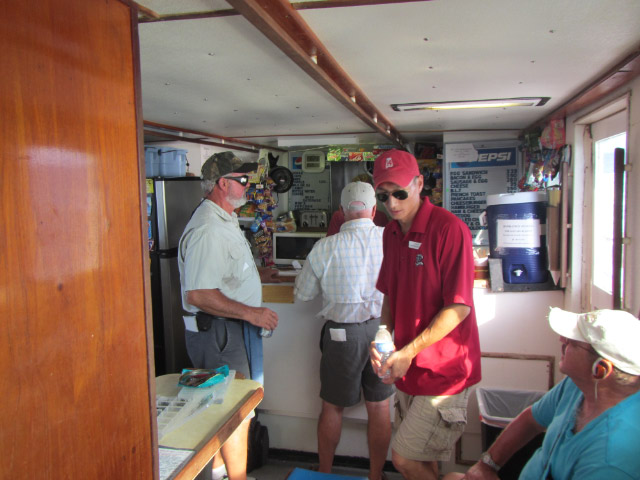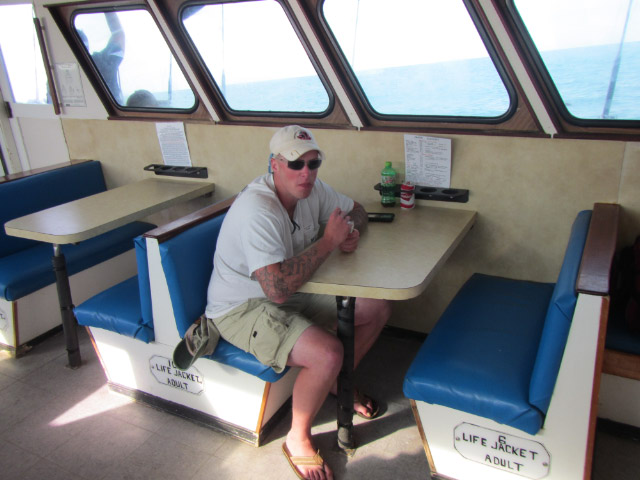 Some Fish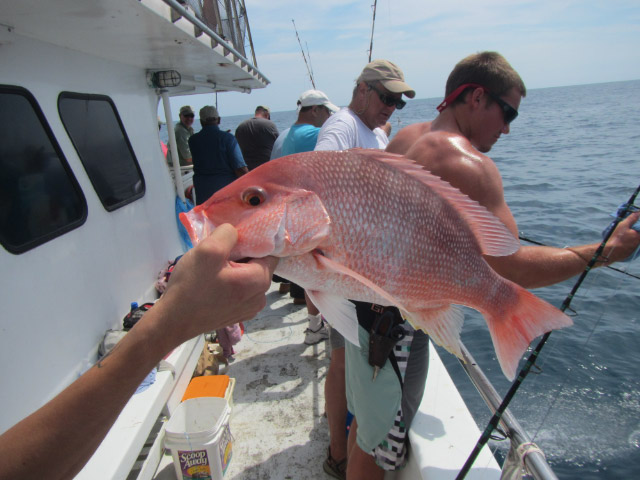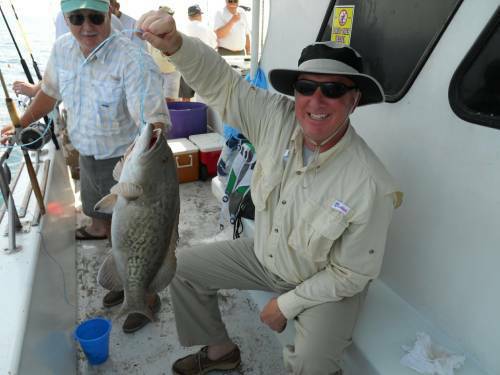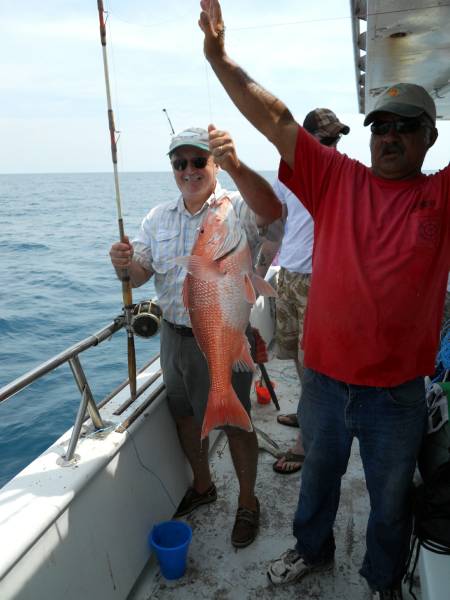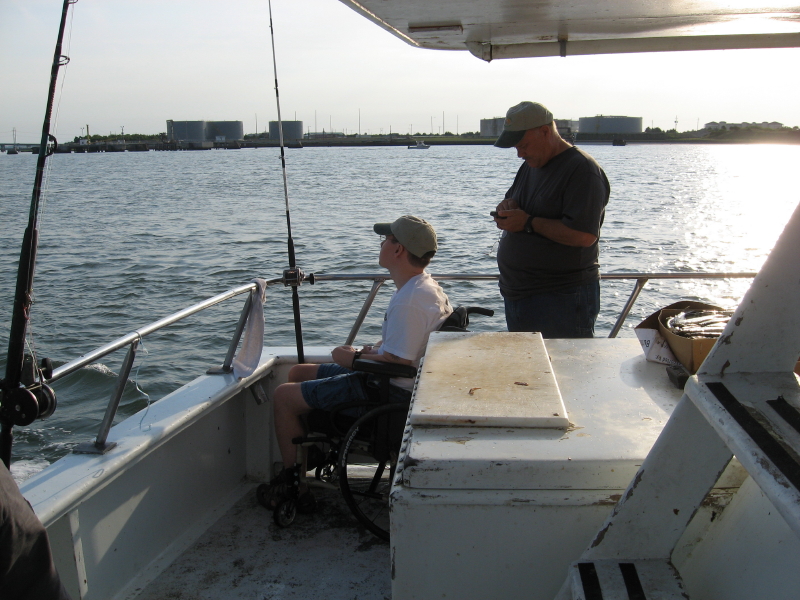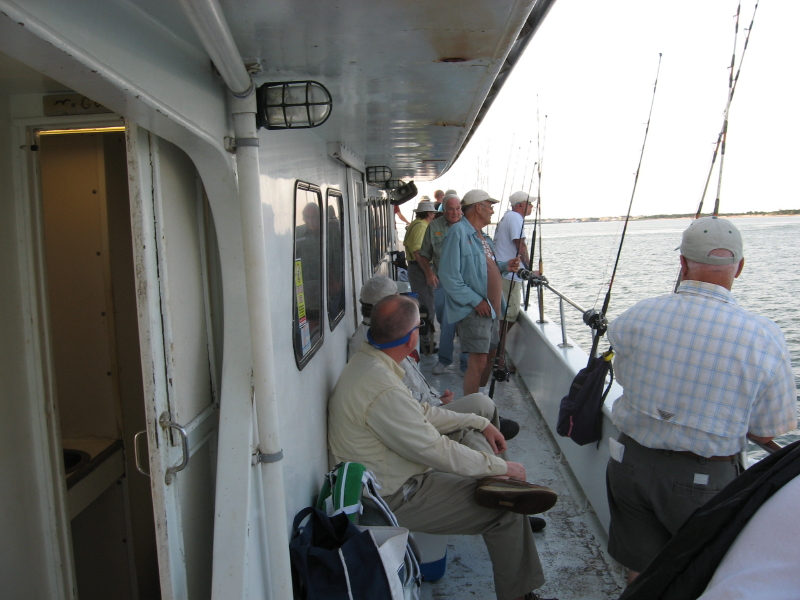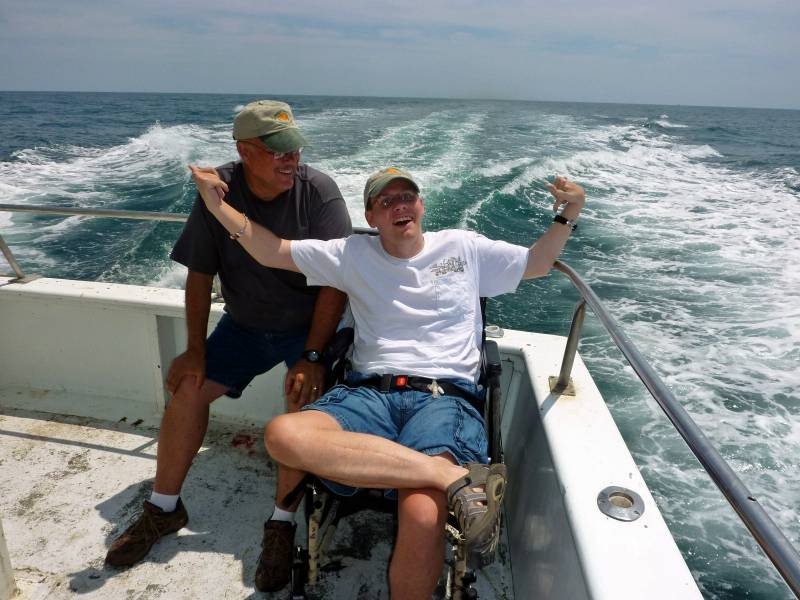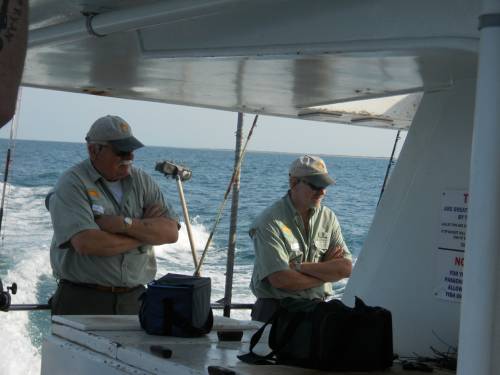 U. S. Coast Guard Station at Fort Macon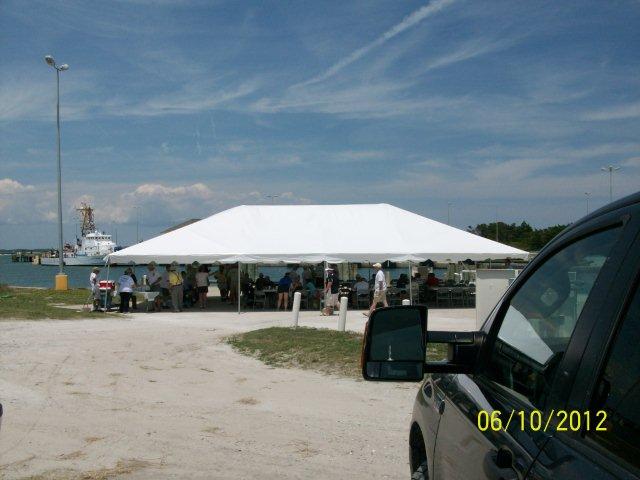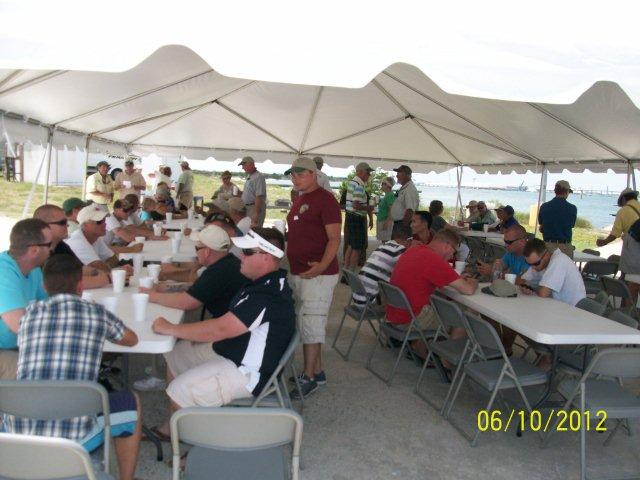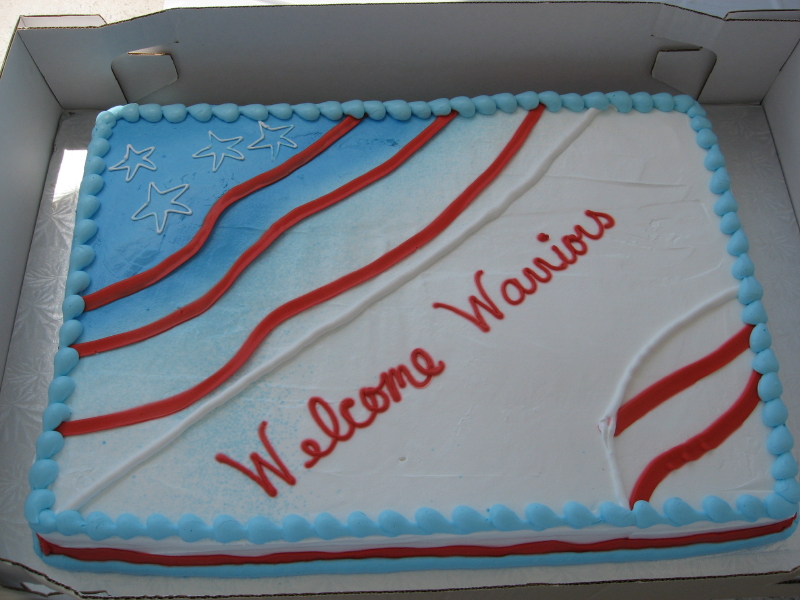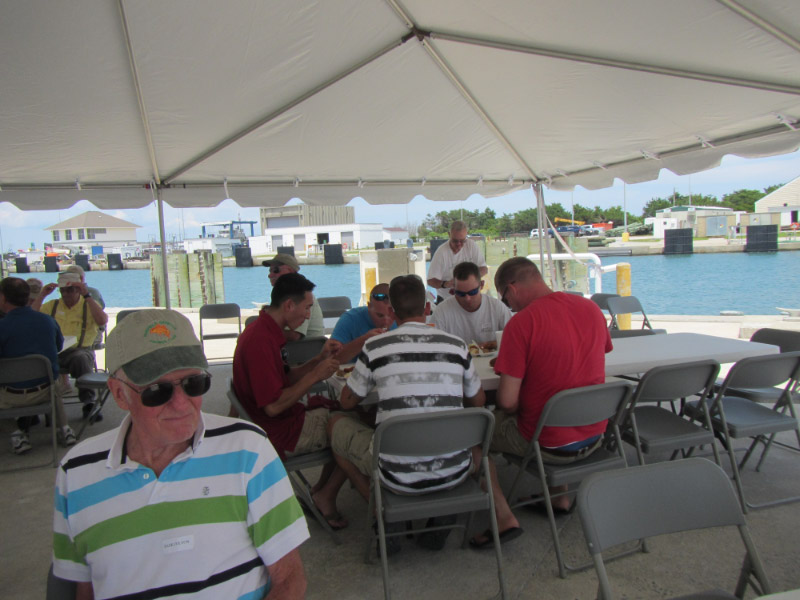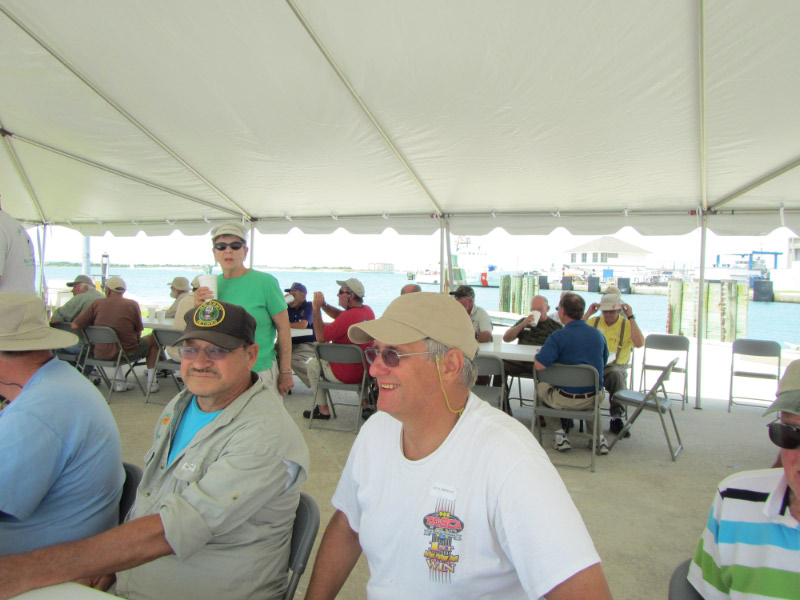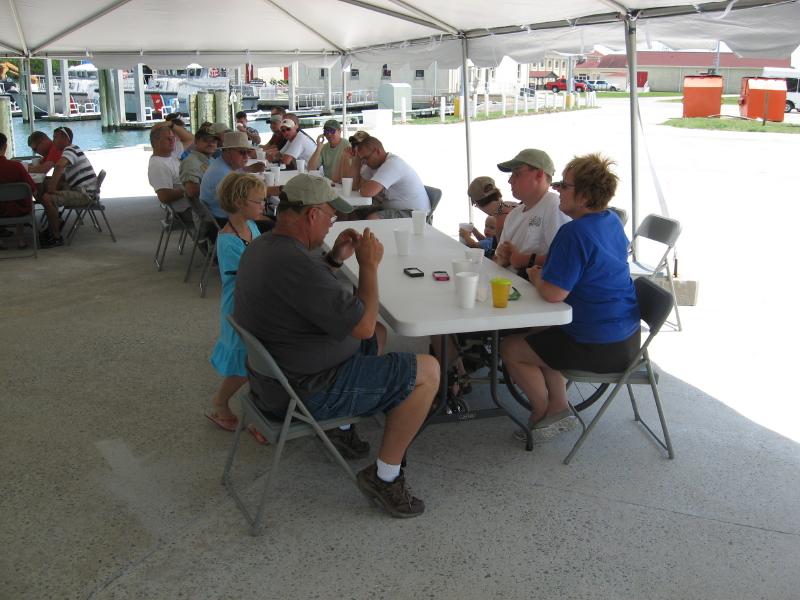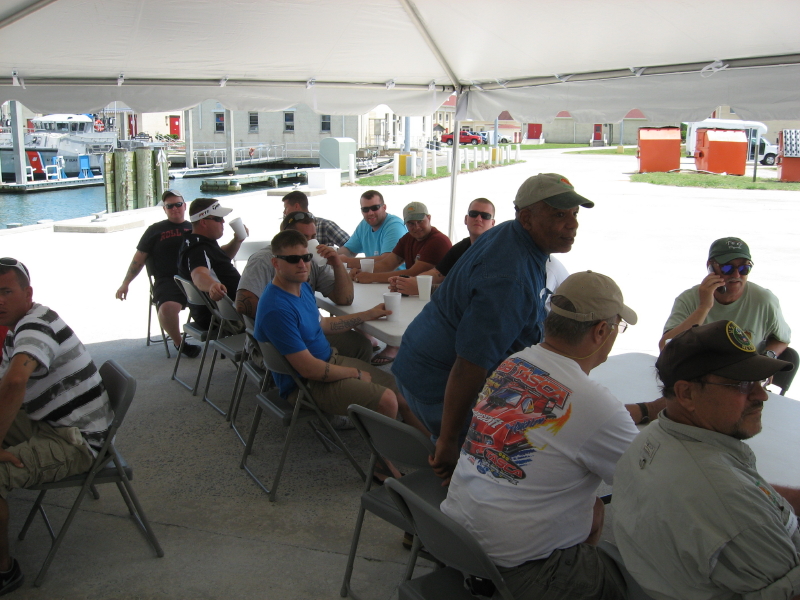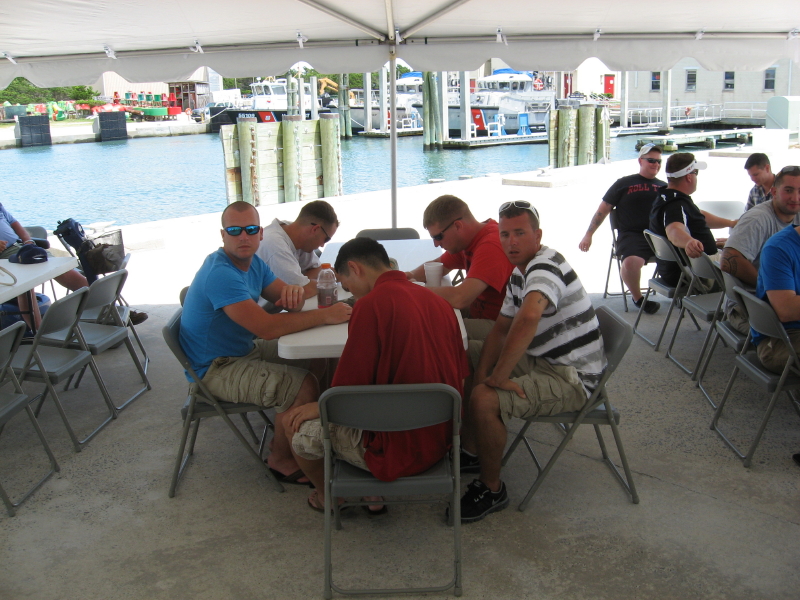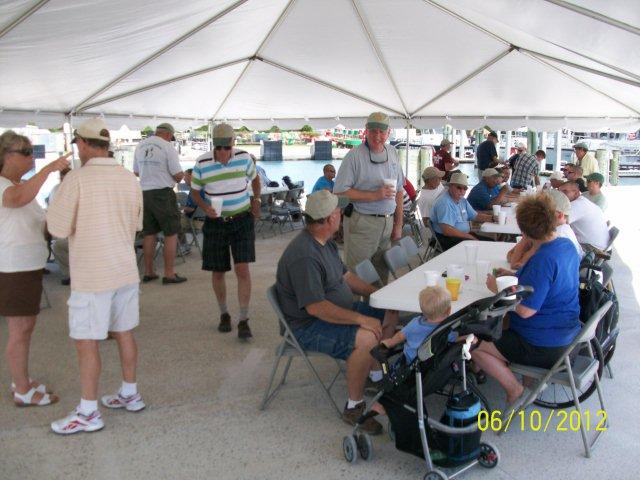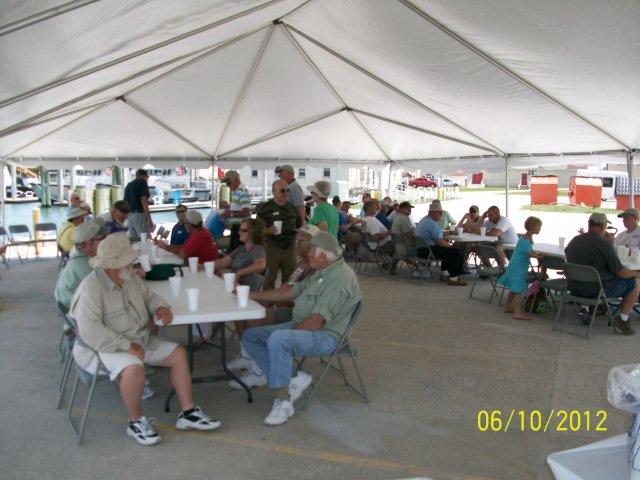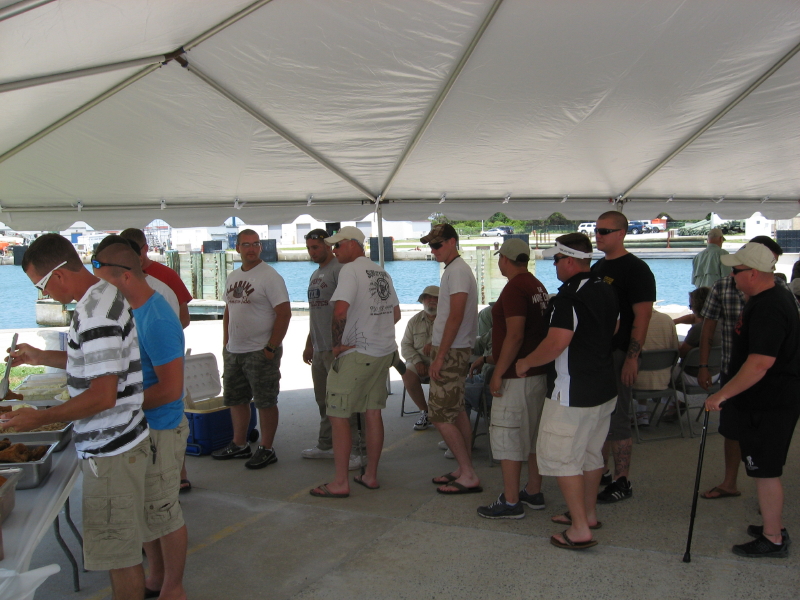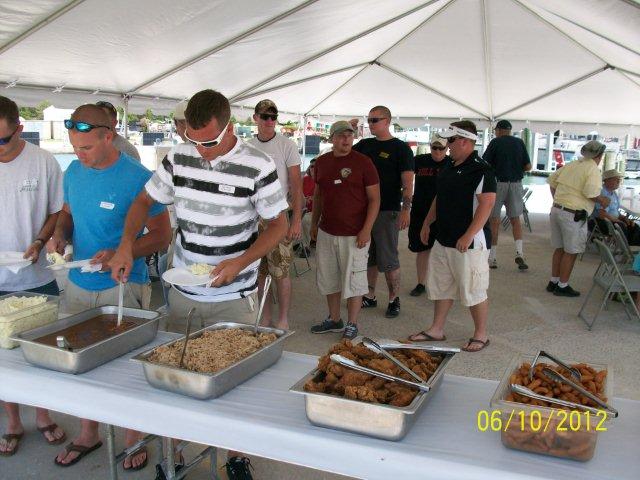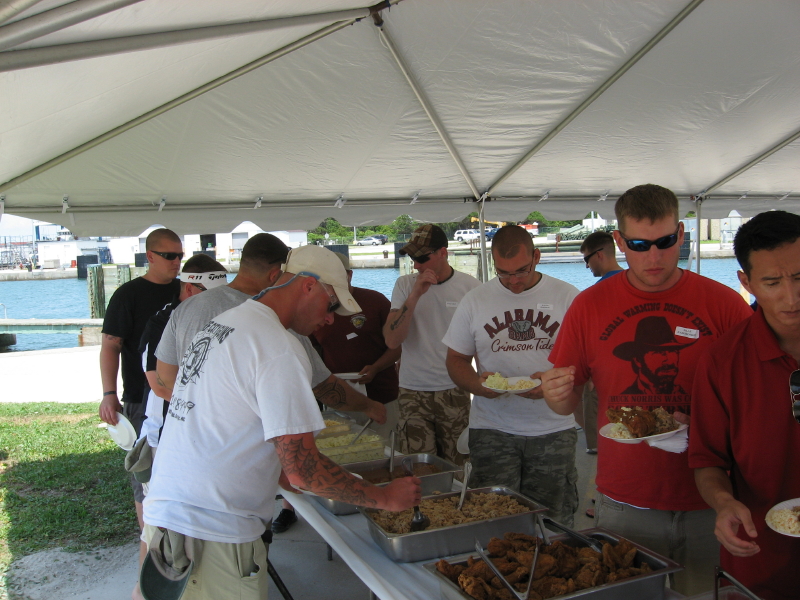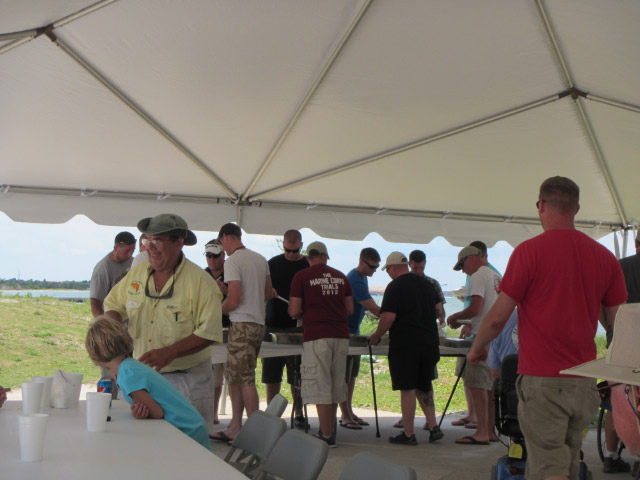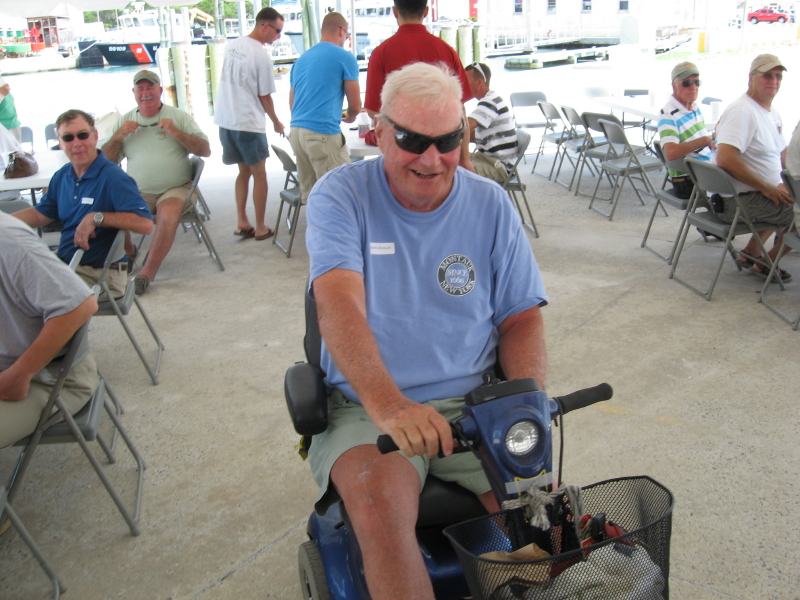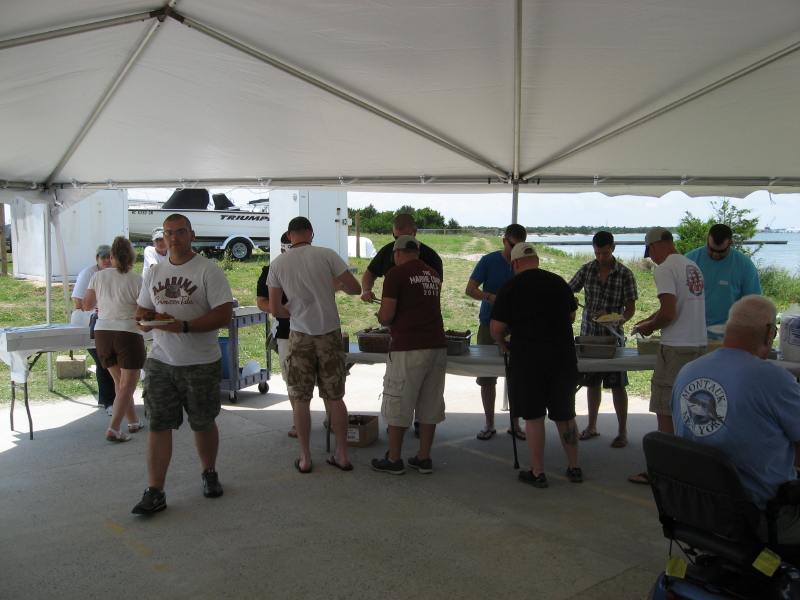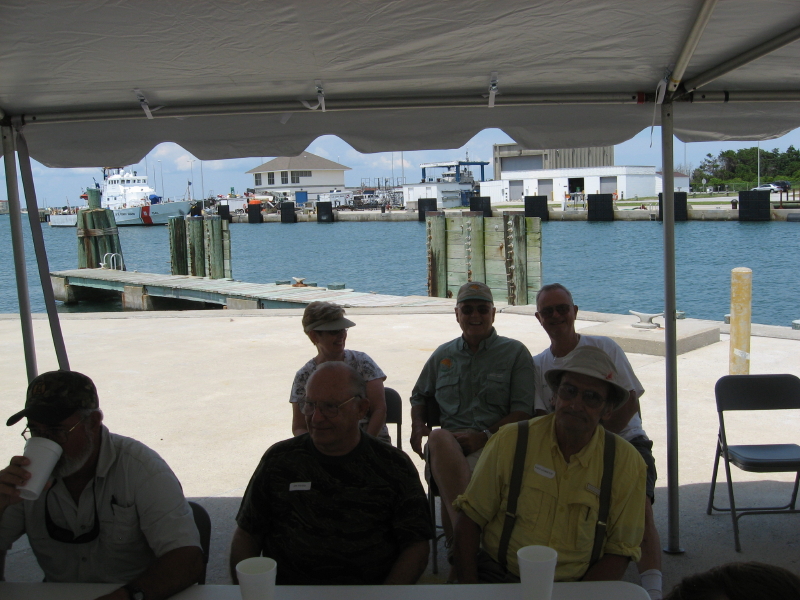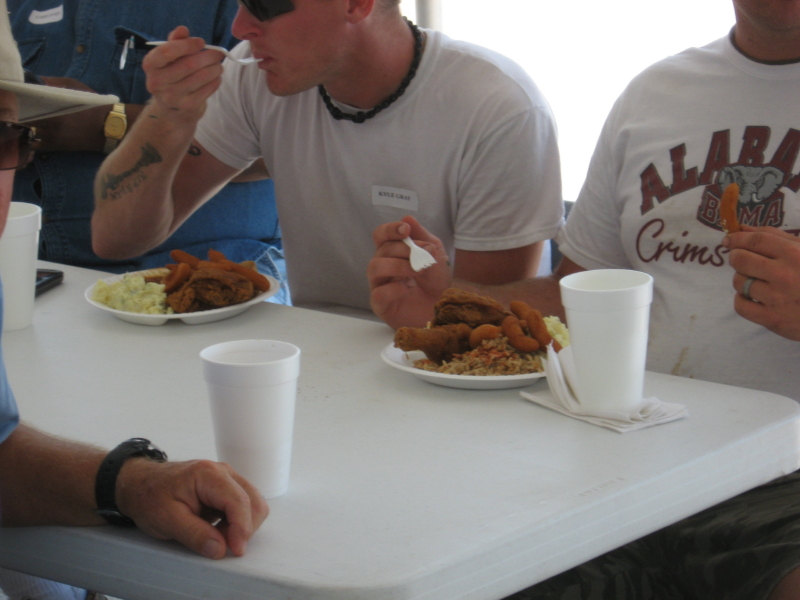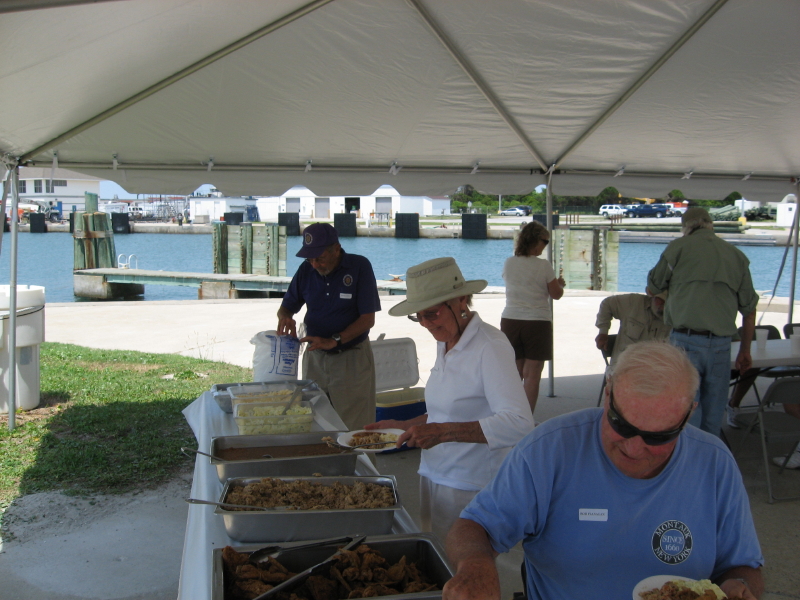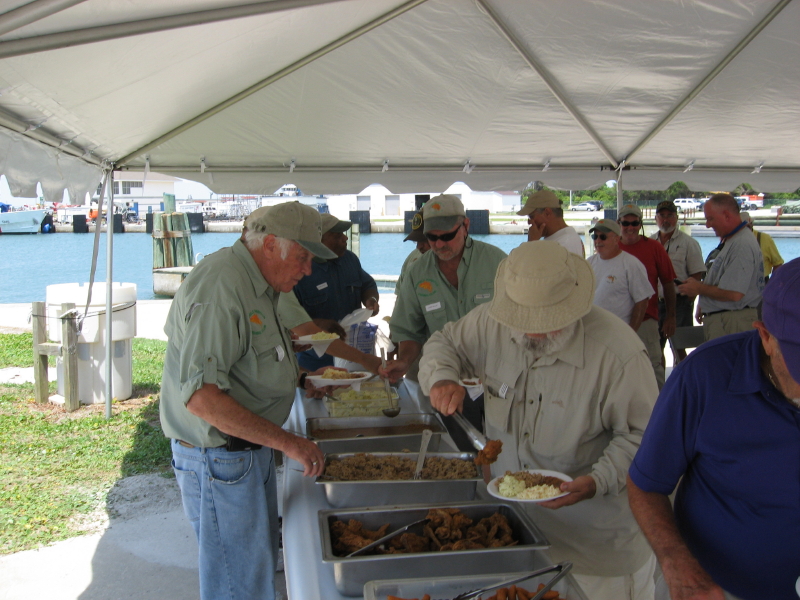 Angler of the Day Award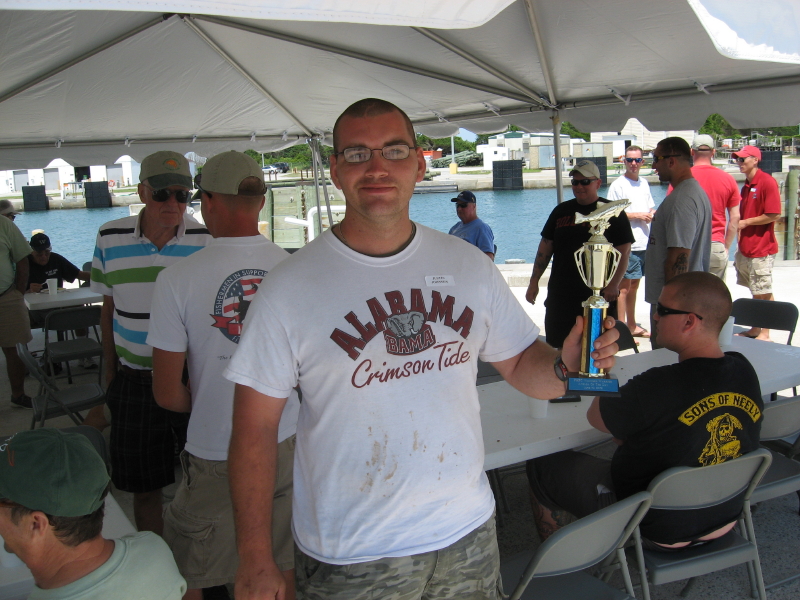 Presentation of a Plaque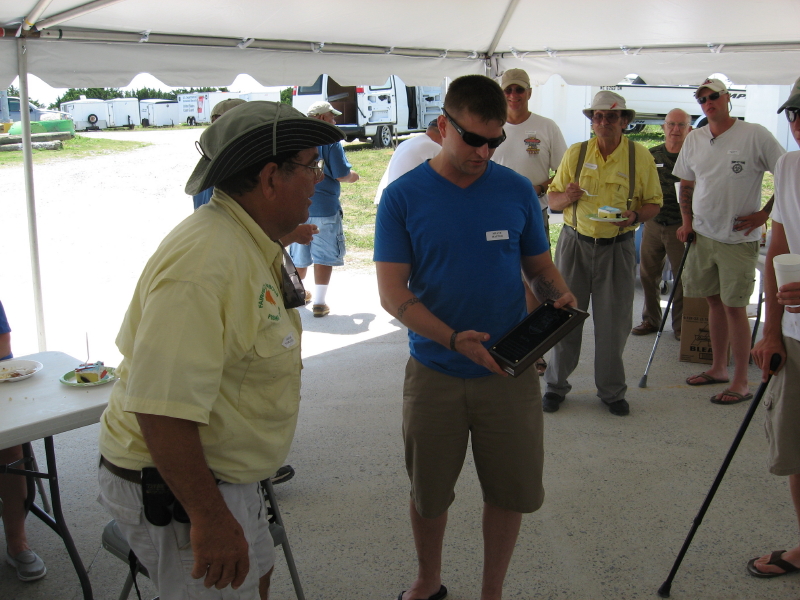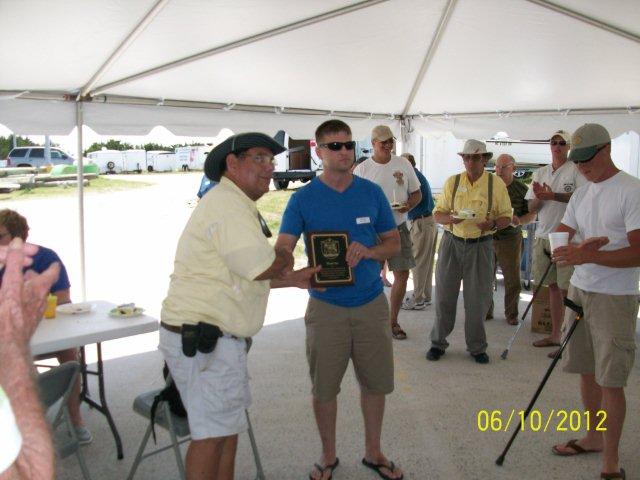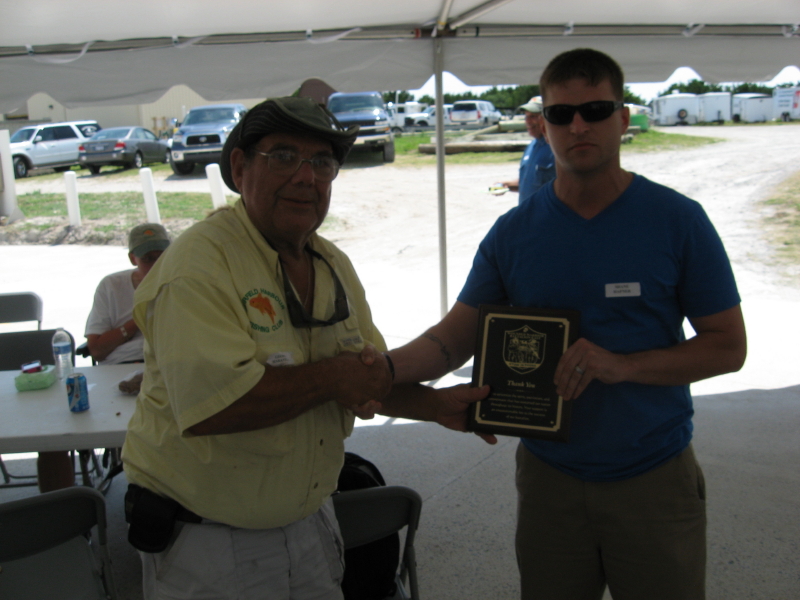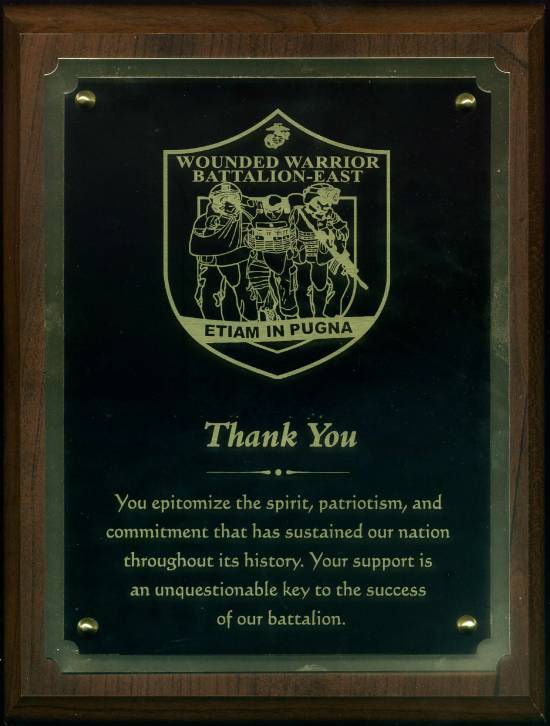 "Etiam In Pugna"
"Still in the Fight"
Visit the Wounded Warriors Web Site
Visit the Captain Stacy Web Site
---