Driskill Mountain
Not much to look at on a geomap, my families claim to fame rises 535 ft. above sea level. Driskill Mountain proudly stands highest of the meandering hogback ridge that runs through north Louisiana.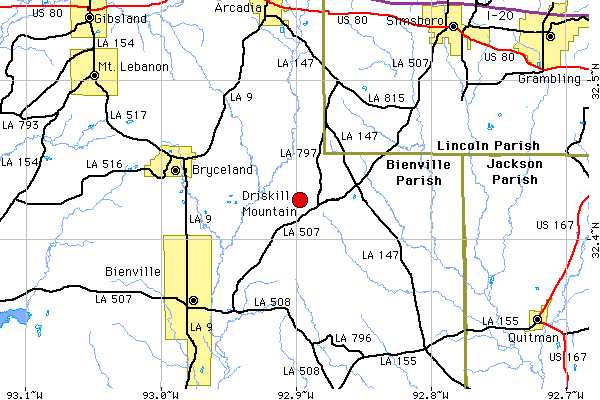 I borrowed the map from another site, there are several links concerning Driskill Mountain. The HighPointers was very good, also Hyrums Hiking, The Piney Woods Journal and Louisiana Fossil Page and are a couple of others i have found, actually i think that's where i stole the map, but i gave 'em a link, hopefully i won't get sued, so why do another one? Because i want a Driskill Mountain link in my website, that's pretty much it. Take this as a pilgrimage, if you will, a seeking of my family roots. Yeah, i know, sounds corny but it works for me. We start this journey from my hometown of Ruston, Louisiana. Nestled in the piney hills, this thriving little metropolis is the central hub of lincoln parish. I borrowed that map from these people, Encyclopedia Louisiana , amazing what you can find on the internet, if you look, it's a wonderful place. In the eternal words of Chief Dan George, i shall endeavor to persevere, to take you to the land of my forefathers. We begin our journey in Ruston,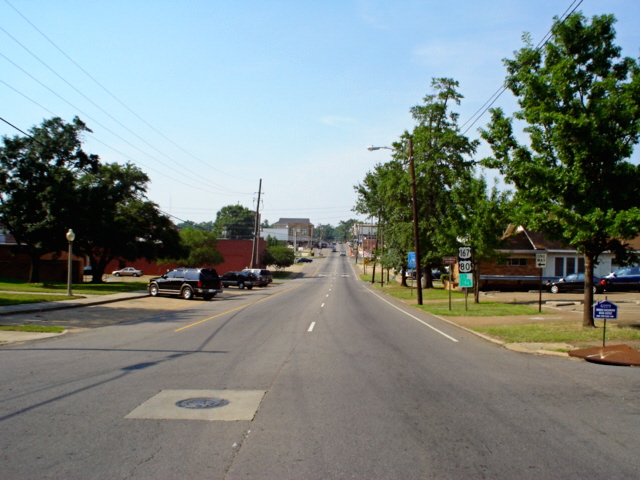 into downtown, passing facades of buildings that have stood for close to a century or more. We pass the Dixie Theater, alot of memories in that old building, watched a many a good movie there in my younger day.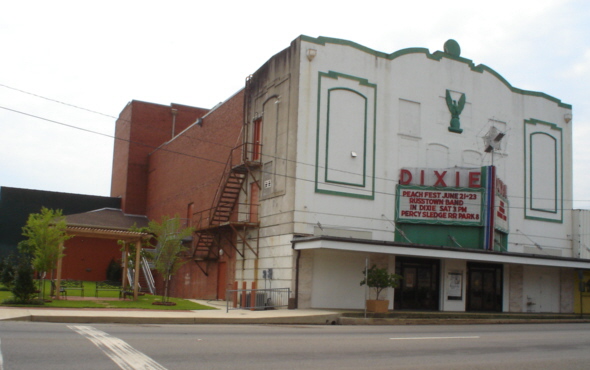 you're wondering what has all this have to do with Driskill Mountain? The journey there, you are seeing what i see when i make the trip.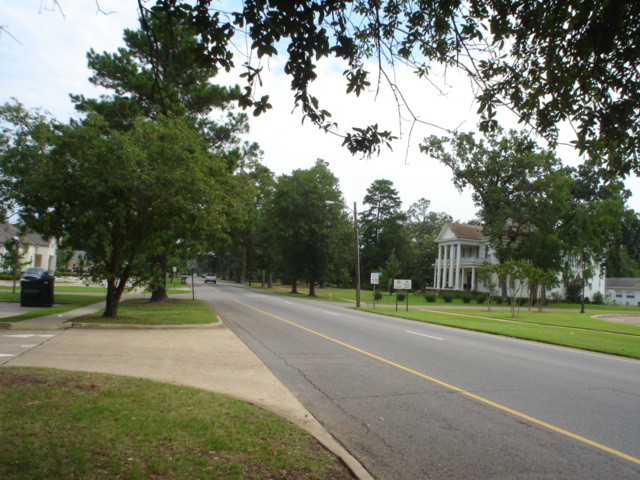 we pass under the canopy of ancient oaks that line the main street of this charming little community.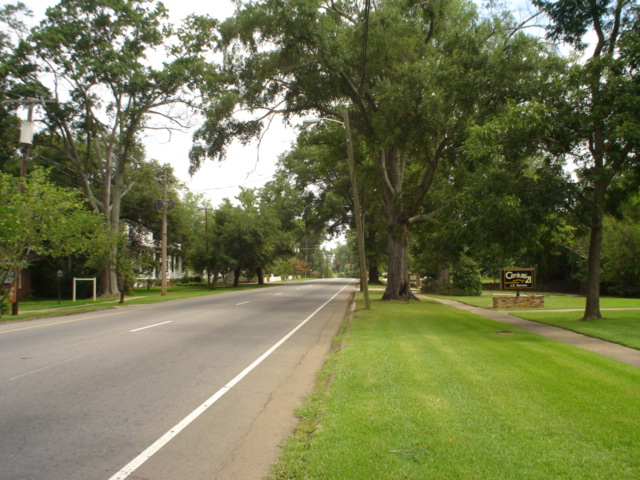 there are many beautiful older homes along North Vienna, a sunday morning drive is quite pleasant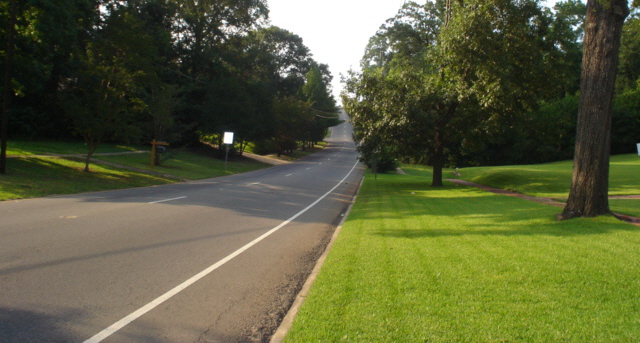 as we move on out to the interstate