Have had the chance to fish with my sister lately and we have had the most fun fishing an old farm pond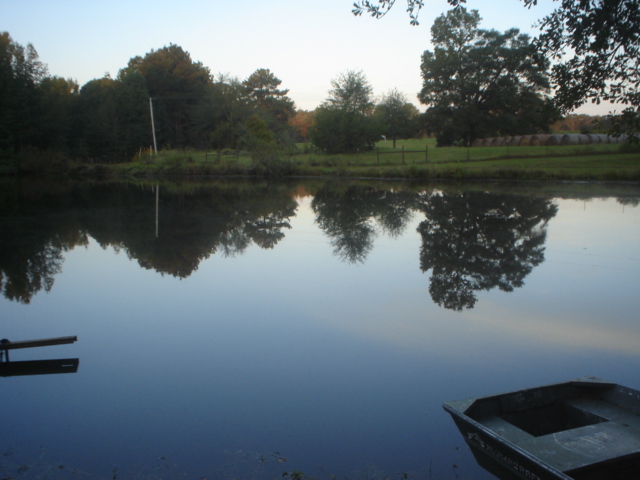 An older gentleman owns this place and gave us permission to fish here, he was and i still consider him to be family. He was gracious enough to allow us the privilege, even let us use his boat to go out in and as i said it was indeed a privilege. Alot of people who own places like this will grant you use if you ask nicely and respect the property. Most of our catches were small fish but fun none the less.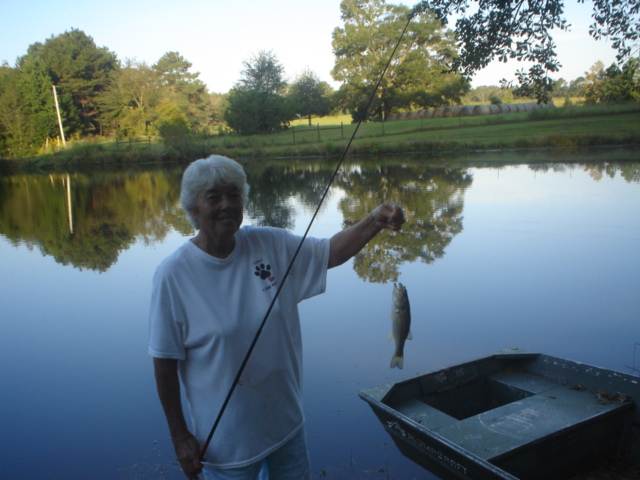 We were using beetlespins and spoiler shad on light to medium tackle and it was awesome, always have fun with my sister, she is just the greatest person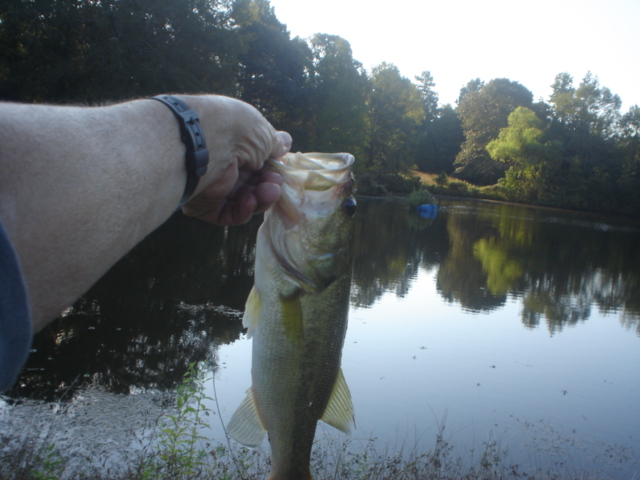 caught a couple of pretty decent fish on these trips but most were small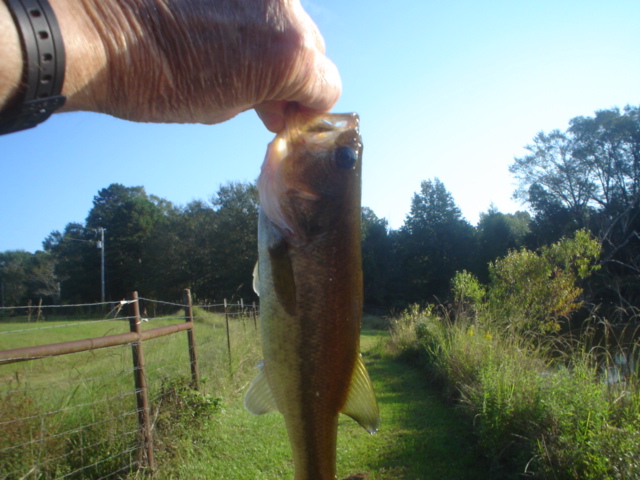 one after another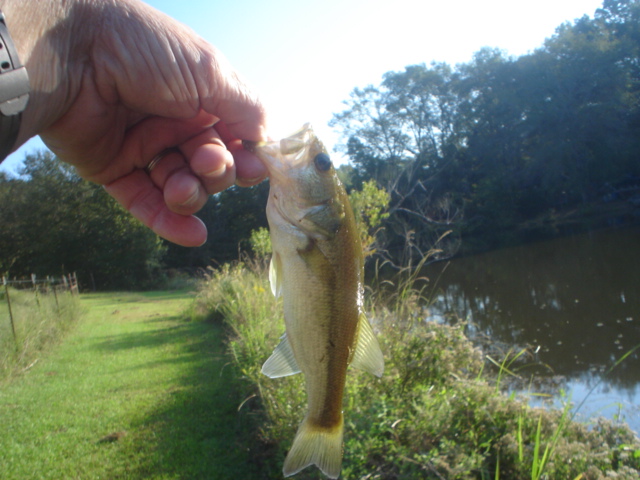 after another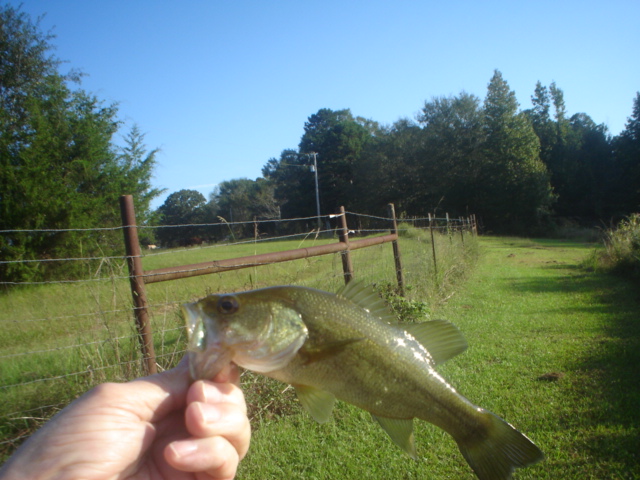 they just kept coming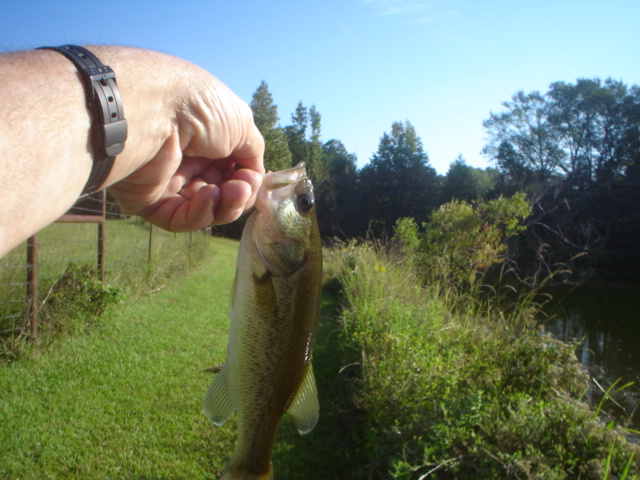 the pond is somewhat over populated with small fish. he had us taking them out and putting in another smaller pond nearby just to cull some of the numbers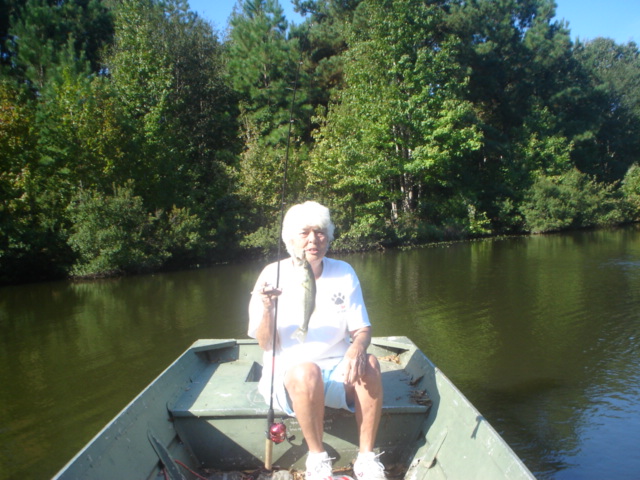 we got out in the boat and sis caught a couple of pretty good sized fish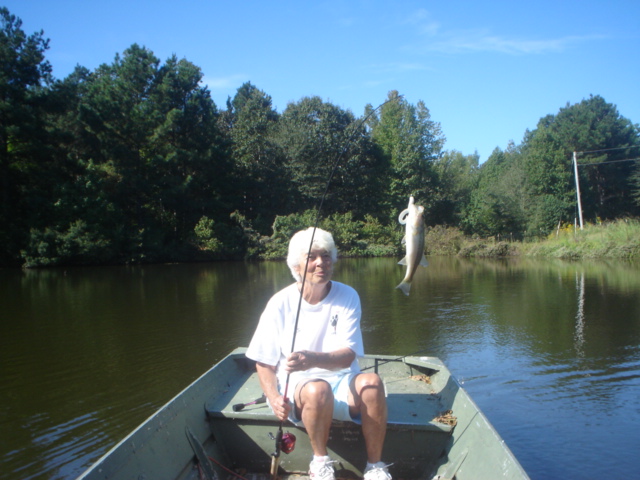 you can see the look and her face we had a blast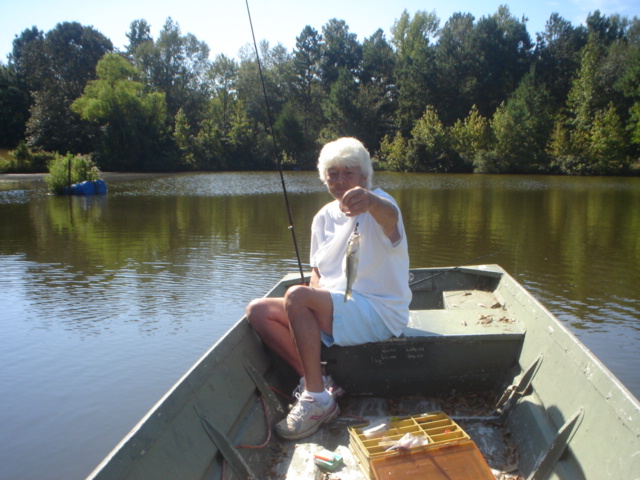 even got grans to come with us, she sat on the dock and caught one bream after another on red wrigglers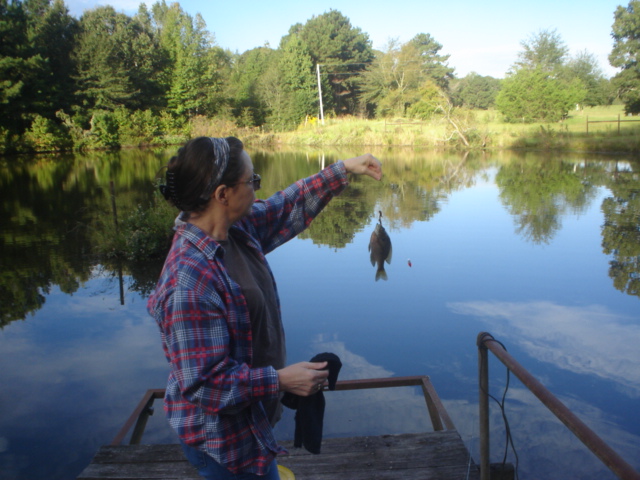 she had alot of fun herself and there was no lack of bites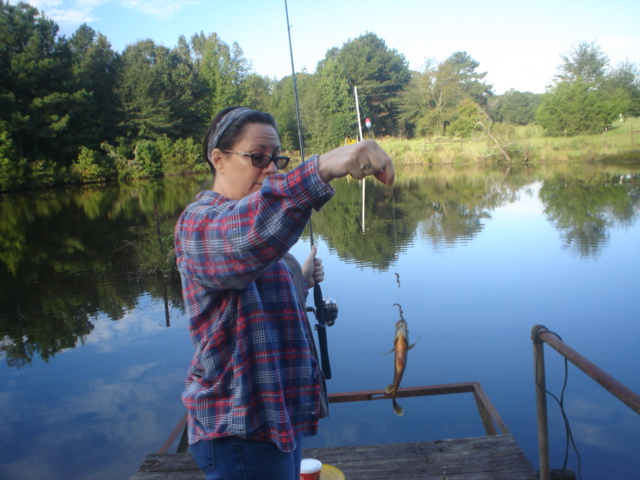 she just kept dragging them in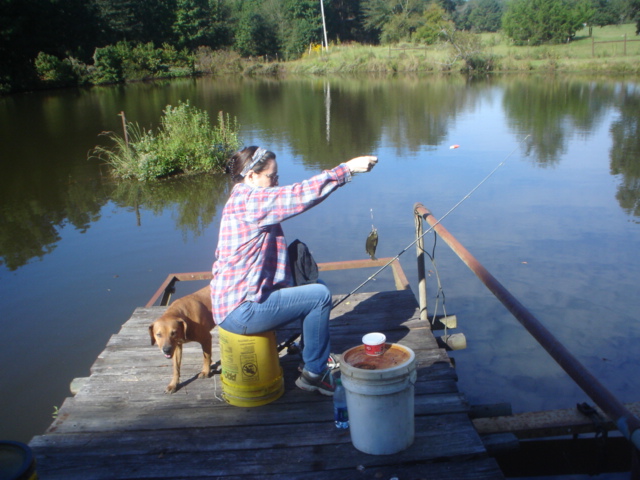 she had company, shelby was helping her out with the bream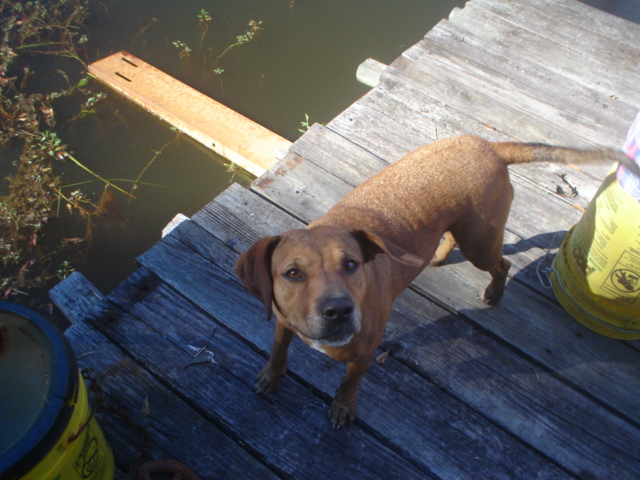 she is a renown snake dog, ain't nothing getting close without her letting you know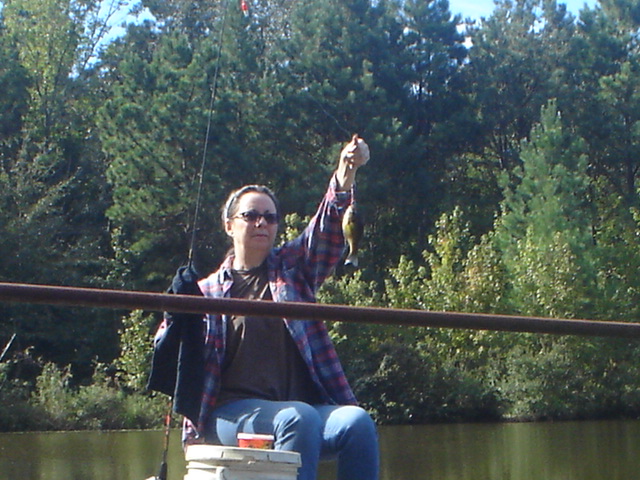 grans had alot of fun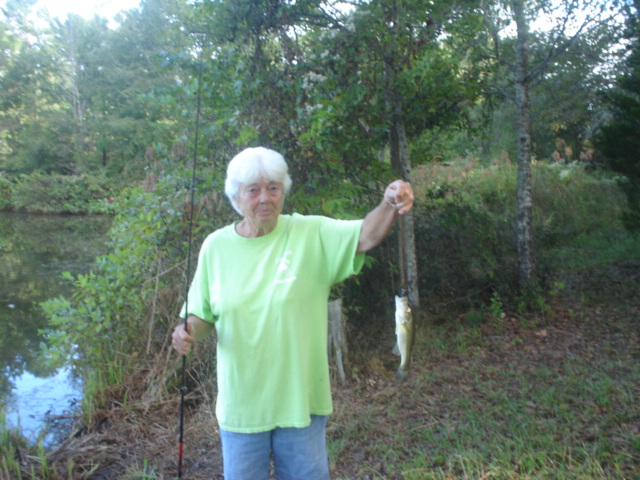 in or out of the boat sandy just kept dragging fish in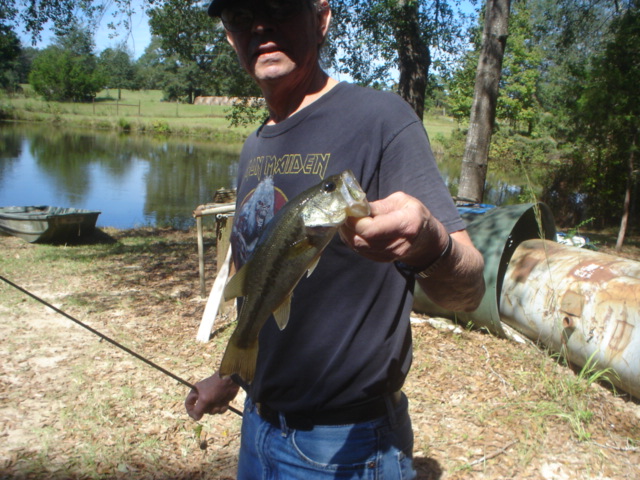 even i caught one now and again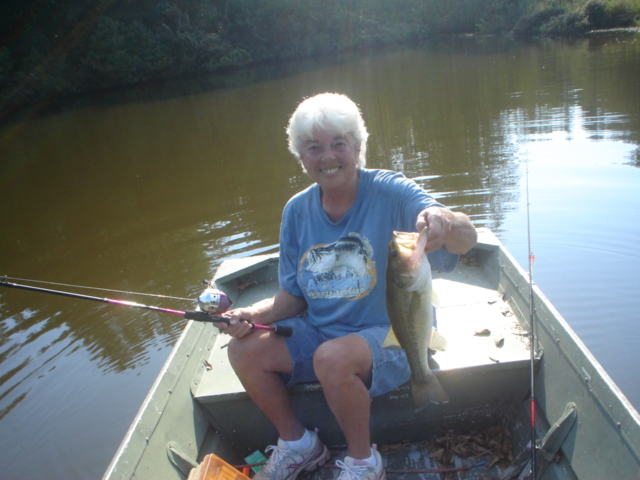 sis ended up catching a pretty good fish right there, i had more fun watching her catch fish than catching them myself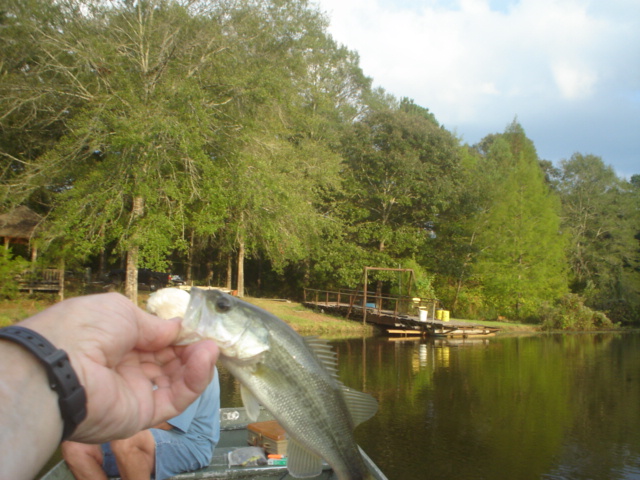 so many small bass, it was unreal and on light tackle it was a blast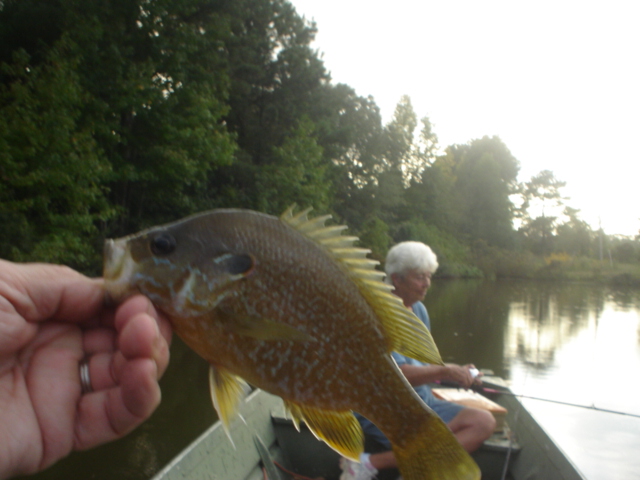 caught more than one of these chinquapins as we call them down here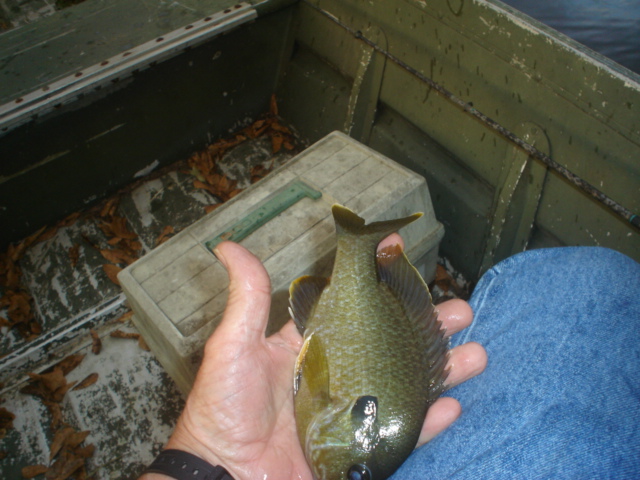 they were fun too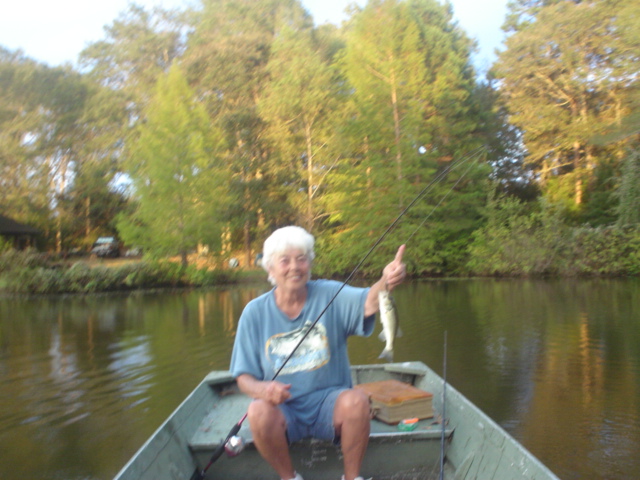 Sis caught alot, i caught a few but a good time was had by all. These trips i will always remember, times i wouldn't trade for nothing in the world. If you know an old farmer who has a pond on his property, ask and you may be rewarded with a trip just like we had. Light to medium tackle makes for alot of fun even if they are small fish. Beetlespins and spoiler shad were what we caught most on but i did try some other stuff i had without much luck. Stick to the basics but most of all just have fun and enjoy the outing, we certainly did. Keep watching for my posts 'cause i love to fish and will keep posting.
Longtail