Descendants of Thomas and Margaret Hollenback
Welcome to our family web site! Many hours of work have been put into the research and documentation of these ancestors. I hope you will benefit from the information presented here.
This information is the compilation of many researchers, all of whom descend from Thomas Hollenback. This work isn't finished, and it may contain errors. We welcome additions, corrections, and comments.

We would like to hear from new "cousins". If you find a family connection to this tree, please contact me. We'd like to "meet" you, and hope you will share your family story with us.

When using this information, we urge you to verify the information with your own research.

We'd also like to encourage people with ancestors named Hollenback, Hollenbach, Hollenbaugh, Hollabaugh or any variation thereof to join our DNA project at Family Tree DNA. You can go directly to their site and search for the project, or contact me and I will guide you. Autosomal, male Ydna, or female mtDNA tests are all accepted. If you haven't tested, we encourage you to do so.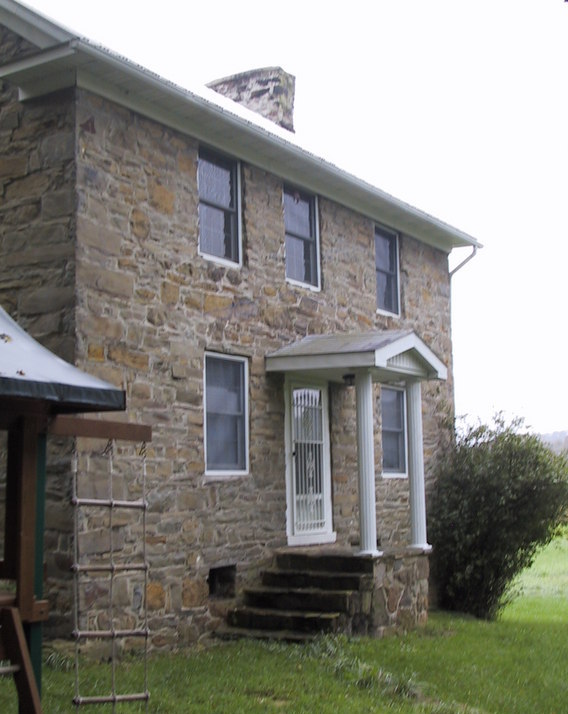 Stone house of Thomas & Margaret Hollenback. There is a capstone on the side of the house inscribed in two lines with M T H on the first line and 1784 on the second line.

---
Table of Contents
Descendants of Thomas Hollenback
Surname List
Index of Names

---
Contact Information
Send E-mail to lspyres1@suddenlink.net
Send mail to:
LouAnn Cameron
Washington, NC