Daniel Mack (1842 - 1921)
Civil War Documents
(Document Source: National Archives, Washington D.C.)
Home | Documents Index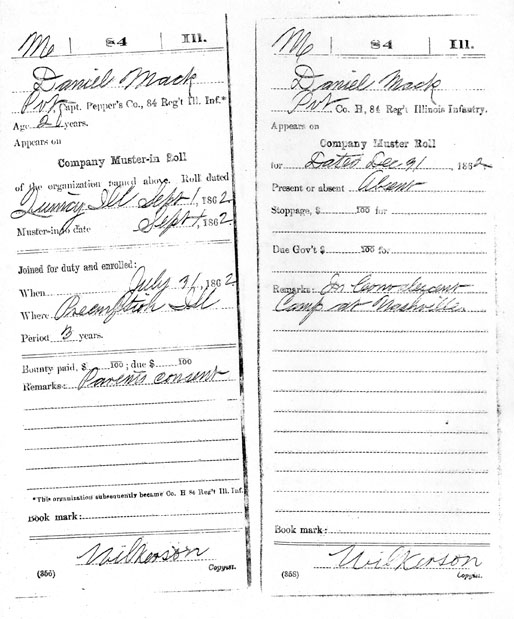 Private Daniel Mack
Company Muster-in Roll
Quincy, Ill., Sept 1, 1862
Joined for duty July 31, 1862
Where: Preemption, Ill.
Remarks: Parents consent

In convalescent
Camp at Nashville.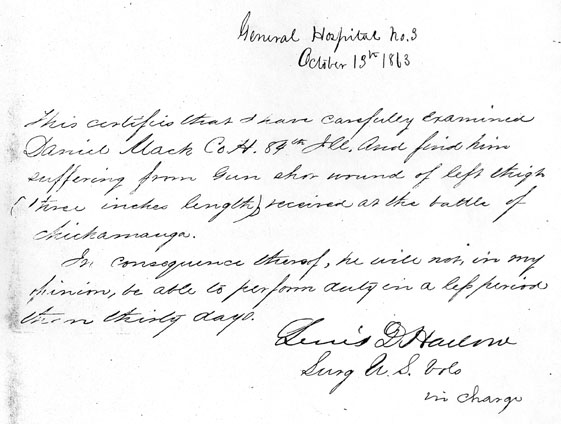 Daniel Mack
General Hospital No. 3
October 13th 1863
This certifies that I have carefully examined
Daniel Mack Co H. 84th Ill and find him
suffering from gun shot wound of left thigh
(three inches length) received at the battle of
Chickamauga.
In consequence thereof, he will not in my
opinion be able to perform duty in a ... period
than thirty days.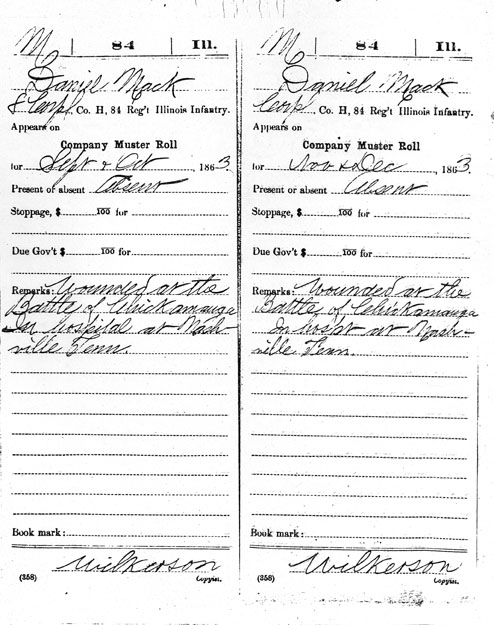 Corporal Daniel Mack
Company Muster Roll
1863
Wounded at the Battle of Chickamauga.
In hospital at Nashville Tenn.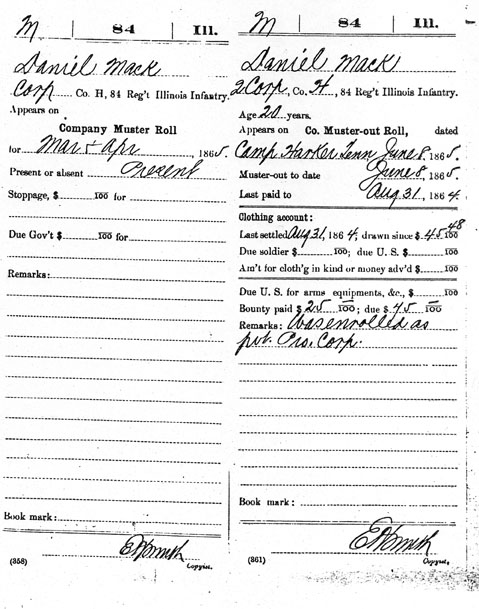 Corporal Daniel Mack
Company Muster-out Roll
June 8, 1865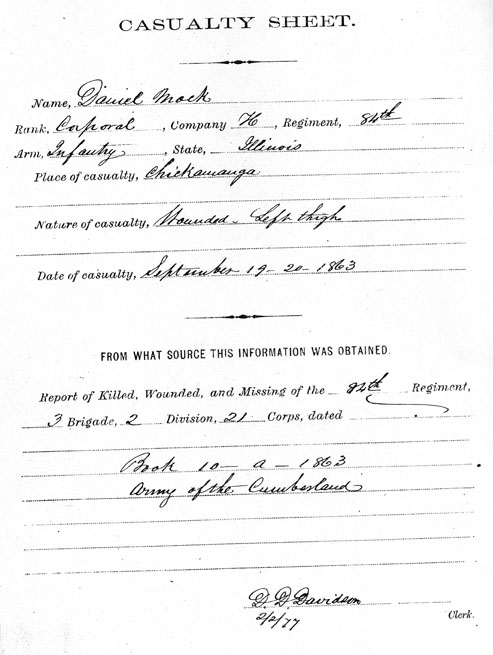 Daniel Mack
Casualty Sheet
February 2, 1877