Appendix A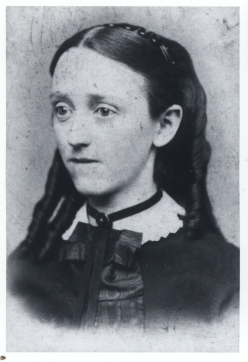 Rebecca "Carrie" Jane Billings Everson, Inventor
1842-1914
An Industrial Hall of Fame nominee
Jack mentions his father's affinity for mining stocks (page 2), but doesn't have much to say (after all, it was his biography) about his mother's claim to fame as inventor of the flotation process, widely used in the mining industry to separate value-containing minerals from worthless base rock. It was an invention ahead of its time; and while she was issued a patent, she never made a cent from her discovery. However, you will probably find her name mentioned in any reference book on mining you may chance to pick up. The first patent was granted in 1886. A second patent was issued to her and a Charles B. Hebron in 1892. Discouraged by the death of her husband, her own financial situation, and the inability to get financial backing for her ideas, she gave up trying to commercialize the process. She pretty well lost interest in the subject, and both she and the patents lapsed into oblivion. In the meantime, the usual crop of unfounded rumors arose. She was pictured as a spinster schoolteacher; she made the discovery while washing ore sacks for her brother, who was an assayer; her husband actually made the discovery, and she merely wanted to perpetuate his memory; etc.
An article about Carrie Everson is printed in
The American Profiles series, published by Facts on File, Inc.
The article is Women Inventors by Linda Jacobs Altman.
Issue ix, 118p. :ill, 24cm
I recall her vaguely as a little old white-haired lady who sat in a rocking chair in our home in San Anselmo, and sometimes rocked me and sang songs to me (Jack said she never could carry a tune). After her death in 1914, there was a good deal of interest in the Mining community. Inquiries resulted in her "rediscovery", and articles about her (based in considerable measure on information supplied by Jack) appeared in several mining journals as well as the Denver Rocky Mountain News. Some of these articles and clippings survived, and are reproduced here, for whatever value or interest they may have for you and/or for posterity.
The Engineering & Mining Journal for January 15, 1916, vol. 101, No.3 has as its cover story an article on Carrie Jane Billings Everson, which dispels some of the rumors and also has a verbatim reprint of her first patent. Their correspondent expressed the opinion that "as a metallurgist she was a quarter of a century in advance of her profession."
The Mining American for November 27, carried a brief report of her death; and the issue of January 15, 1916, pp. 8-9, featured her biography, "Carrie Jane Everson, Inventor", written by John L. Everson, which is probably the most authentic account of her discovery.
An anecdotal account of one man's experience with the flotation process is given by Ben S. Revett in Mining and Scientific Press for October 16, 1915, pp. 590-91. Briefly, he lost two quarts of champagne by betting that the process wouldn't work. The same journal for November 20, 1915 carried a report of Mrs. Everson's death. (p. 767).
Two news articles about her appeared in the Rocky Mountain News with datelines of Nov. 18 and Nov. 19, 1915.
Two miscellaneous articles from times & papers unknown, the first having to be in at least 1915, probably 1916, and the second from the day after the fire.