Your Company Title
---
Template #3
This template allows for visitors to have quick access to your navigation menu, but keeps the number of frames to a minimum. This helps to ensure the page will be viewed properly on all browsers. The distinguishing advantage over Template #2 is in the side navigation menu all ways remains visible.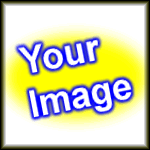 This template includes a title banner (provided by you) on every page, and can have up to 7 images (provided by you) placed on any of the pages. This package is designed to fill the needs of a site with multiple pages.

All Landmark Computer Solution templates include:
Choice colors and background colors. Or you can provide your own background image.
Choice of colors for the navigation buttons on the left.
Clean up and formatting of images provided by you (on disk or sent online).
Embedded formatting features including a description of your site, which will allow search engines who visit your site to get the information you want them to.
Text can be sent either in printed format or electronically (i.e. e-mail, Word).
Purchase of this template includes up to 6 pages (1 page is equal to an 8x10 paper in terms of content). Simply send us the information and we will set your page up for you (although if using multiple pages, you must tell us how you want it broken up and where links should be made).
Your complete site using this template is only $325.00
---
© 1998 Landmark Computer Solutions: landmarkCS@bigfoot.com
http://www.bigfoot.com/~LandmarkCS