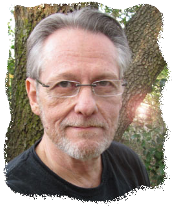 Mike
Welcome ...

---
... to the Web Home of William Michael Hanks. On the following pages you will find some of the things that I find interesting and, even occasionally, remarkable.
---
Happening Now is a page that is synchronous with events occurring in real time. There is a view of Sunlight on the Earth showing areas that are in daylight and night. Clocks show the current time for selected areas. Headlines from the BBC and New York Times link to the stories.

News & Views encompasses many of my reflections on the state of things that affect the community of mankind. Politics, culture, philosophy, and critical issues of maintaining freedom will be among the topics you will find here.

Interests is a page that describes my current interests in a variety of projects. Software development, hardware trends, the environment, and outdoor equipment are among the interests covered here.

Links provides quick connections to some of the most interesting and useful sites for entertainment, research, and reference I have found on the Web. There are links to online periodicals that I have found to be reliable and fair.