These Pictures are of The Aircraft that were assigned to the
295th Avn Co.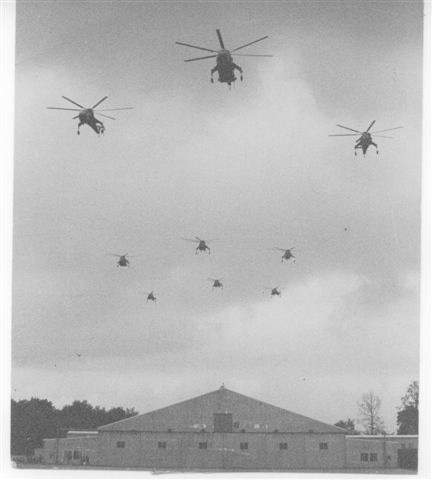 The project to dedicate each of the Skycranes for a major German city was the idea of the Commander, Major Ken Loveless during 1972. He enlisted the help of CW3 Janos Karo and his German wife Ushi to contact the Mayor's office and arrange for a dedication ceremony with the aircraft and crew flying into the local airport. It was a great public relations event and our unit received a lot of positive press. I have received several pictures of Aircraft assigned to the 295th from different sources, and now will try to explain them and where they came from or what was going on. Also I am trying to put the Coat of Arms that was painted on the Avionics Door of each one. Although a specific tail number was to be aligned with each city, in many instances the avionics door with the city crest was swapped to another aircraft if necessary due to maintenance when we returned to the city for an event.
Click on Photos for larger view
68-18446

Mainz (Finthen)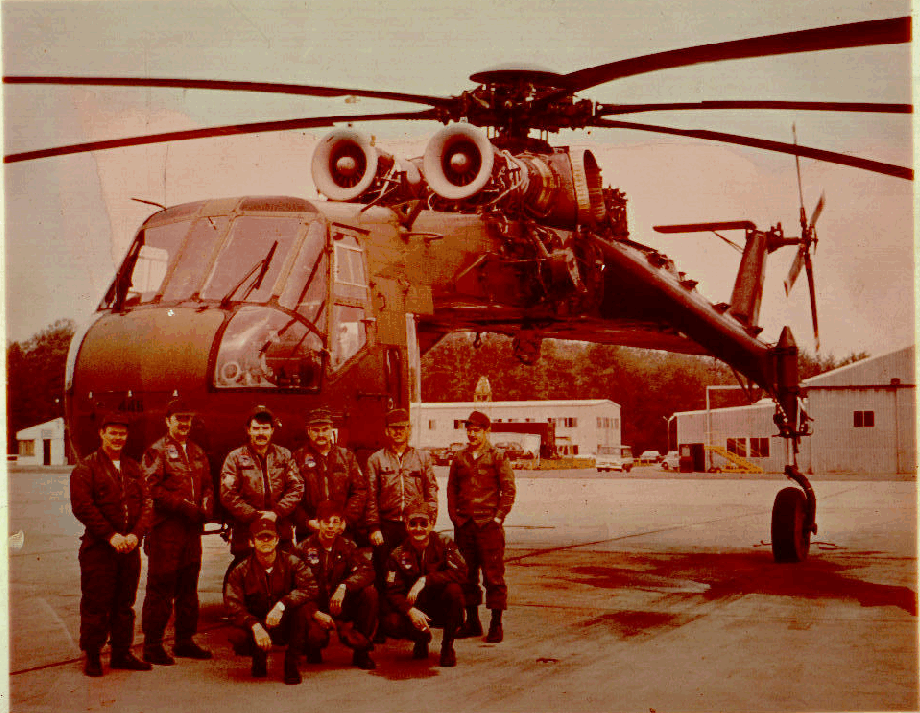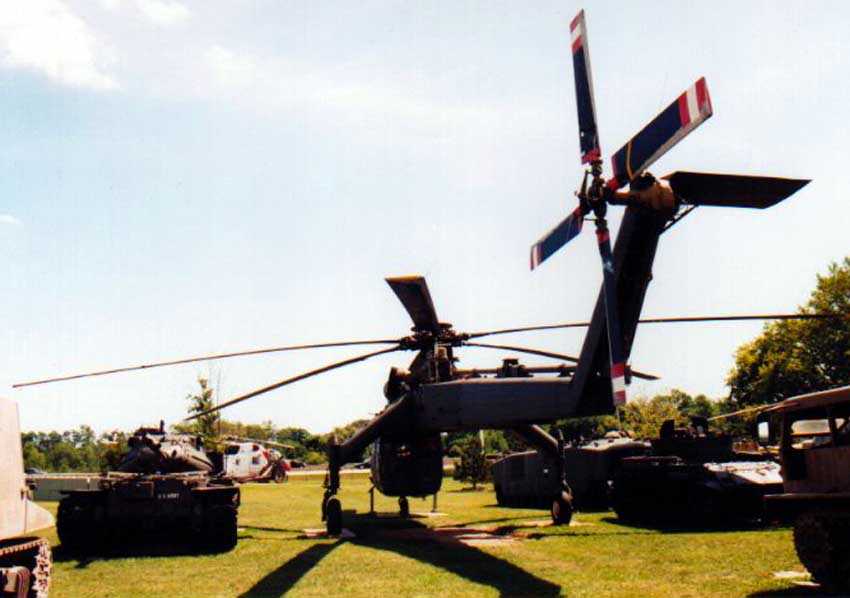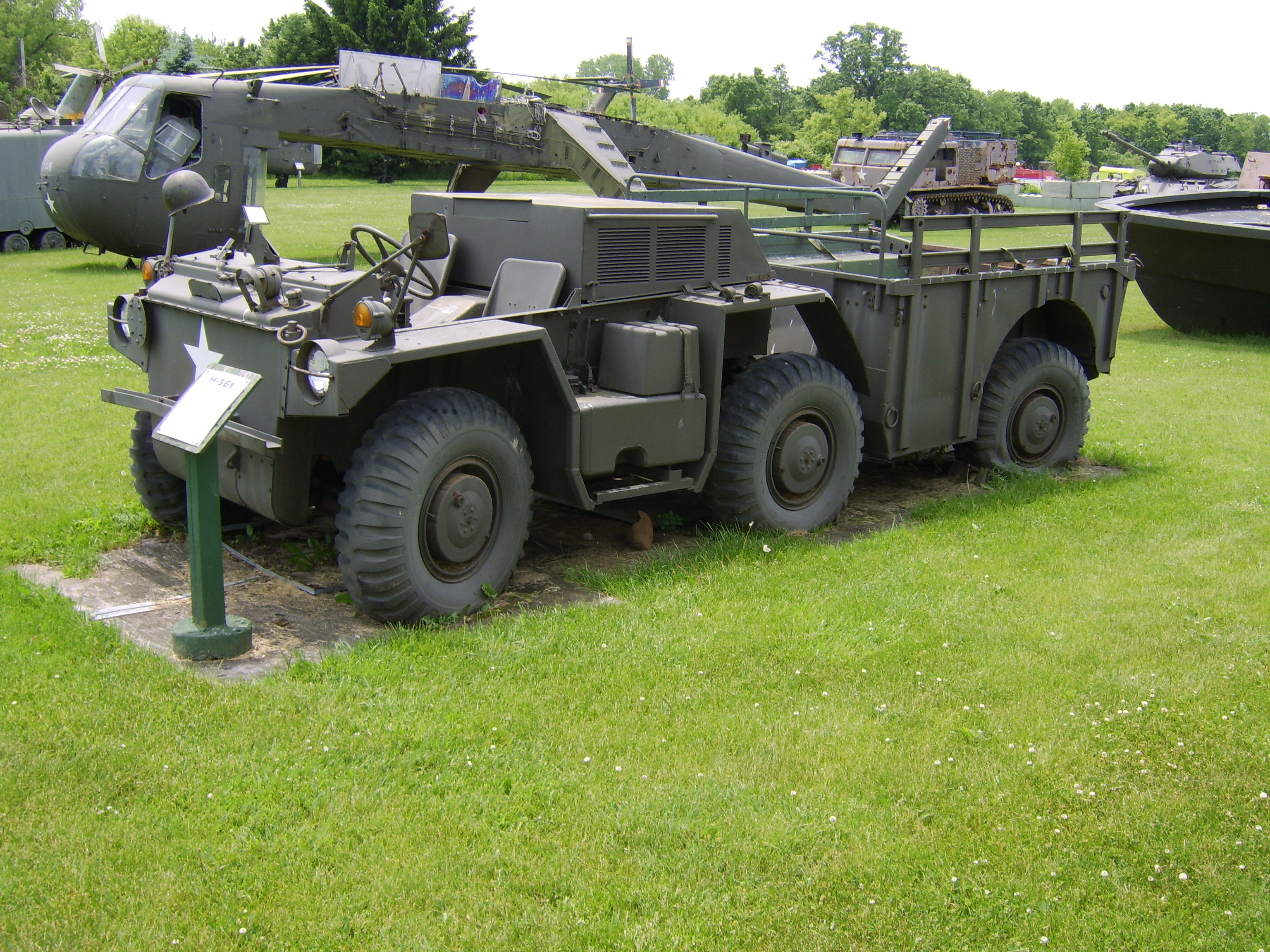 Talked to the owner of the Museum, October 2015, they sold this Aircraft to Erickson Aircrane. She should be flying again, if not already.
This appears to be 18446 both in Germany (circa 1973) and now registered to Russel Military Museum( Russel, Il)

68-18448

(Stuttgart)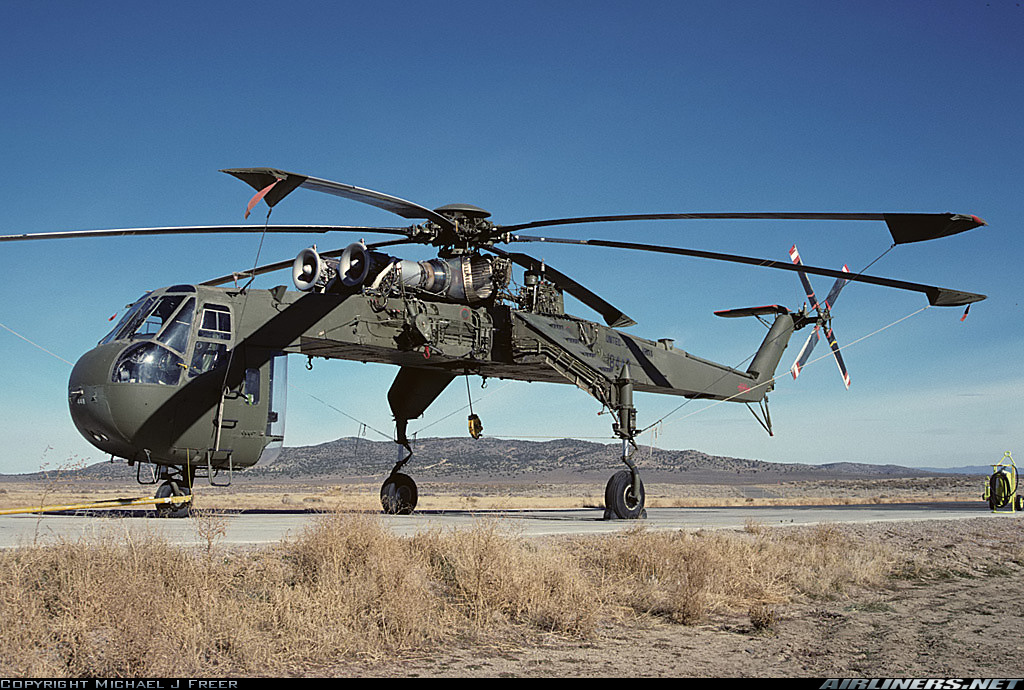 68-18449

(Wiesbaden)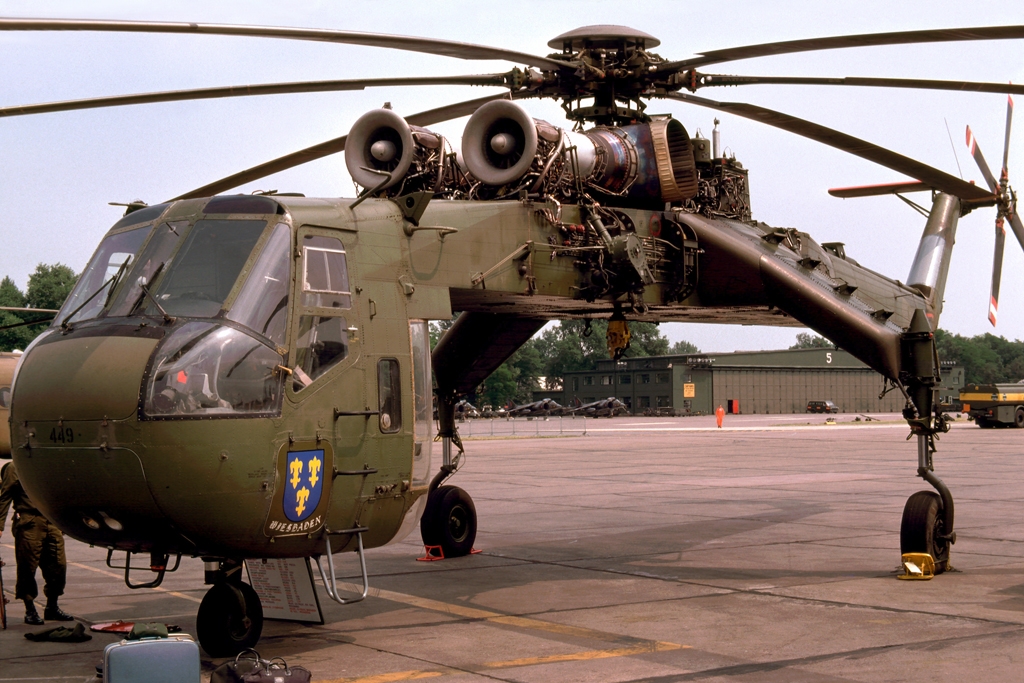 This photo is of 18449, was taken on July 5th,1975 at Open Day of the RAF at Gütersloh, Germany. Thanks to Günter Grondstein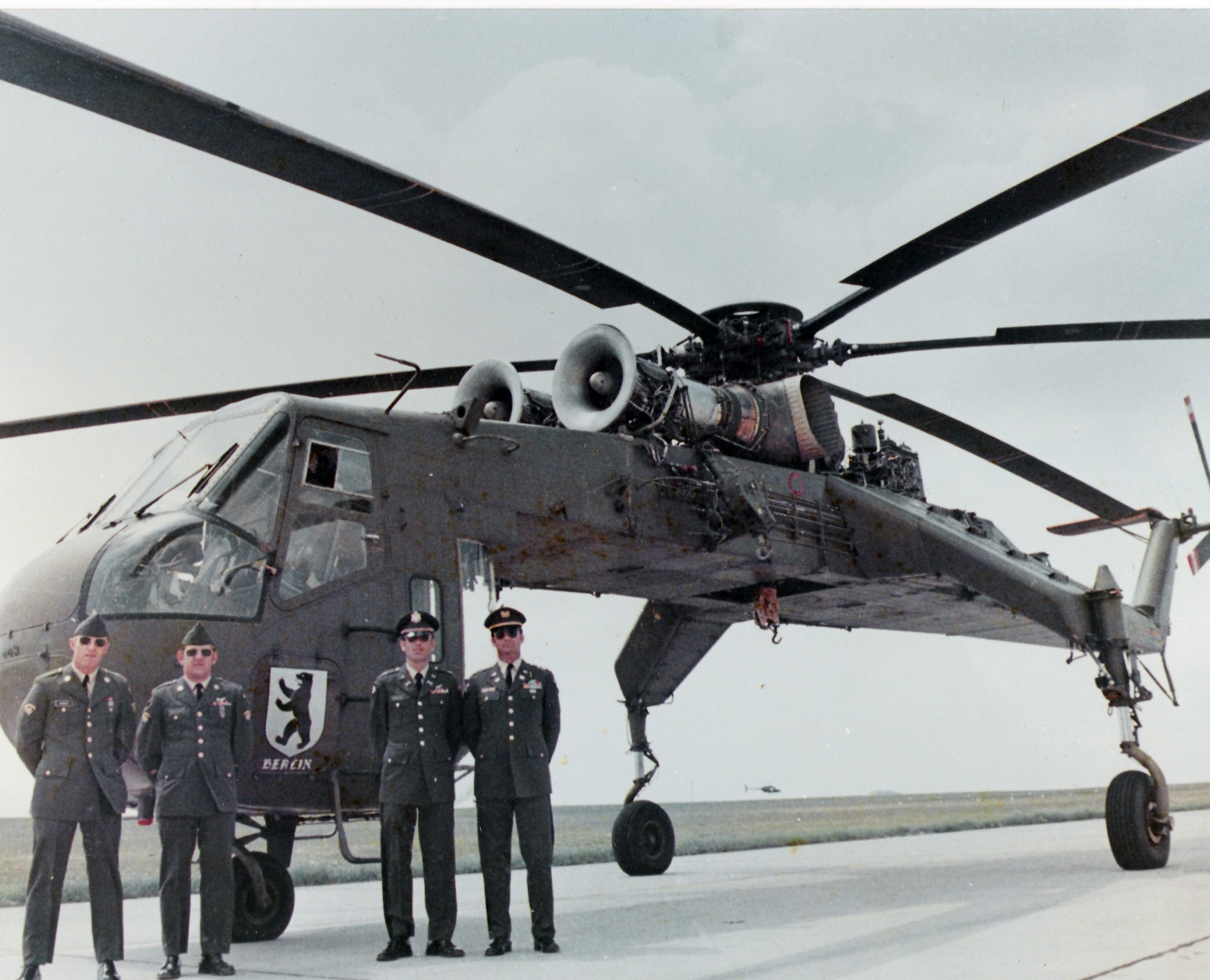 And this one of 18449 with the crew. Far right is CW3 Bob Farnham and next to him is Capt Jack Wickstrom. On the far left is SP6 Bob Marek the FE. Bob Farnham could speak German and he was the guy who arranged for all the beer mugs with the Skycrane logo to be made for us.
Note the Tail Number on the noses? mmmmmmmmm
appears to be 449 yet has Berlin on door.

68-18451

Mainz (Finthen)
18451, appears to be in France, sometime before the Crest were put on. Was sent this photo by Alex Staruszkiewicz. Circa 1973 in Ramstein AFB.

68-18452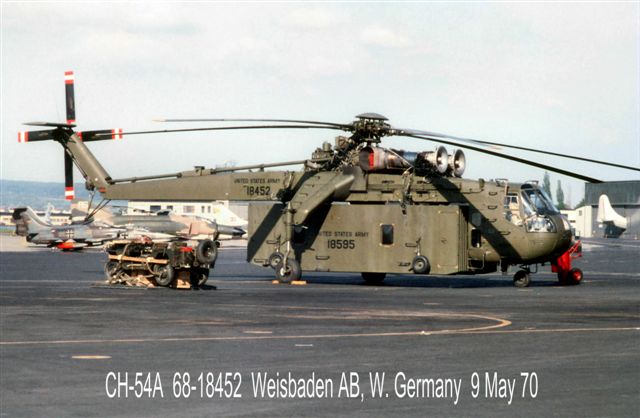 This Photo, of coarse is of the ill fated 18452 upon her arrival to German in May 1970.
Thanks to Max Torrence, Sent to him by Ken Loveless.

68-18454

(Mainz)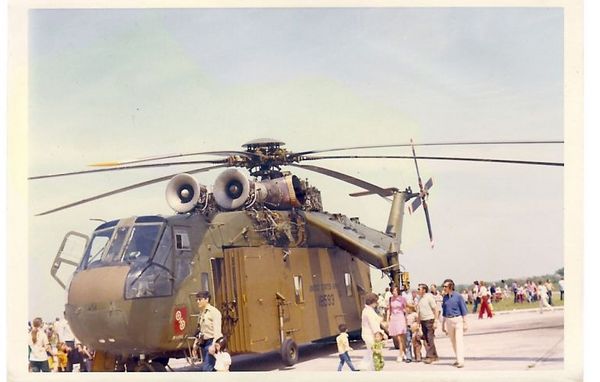 I found this picture while looking through the pictures on the 180th Big Windy site. This, I suppose was taken at Schwäbisch Hall sometime during the 70's after the crest were put on the birds.

68-18455

Frankfurt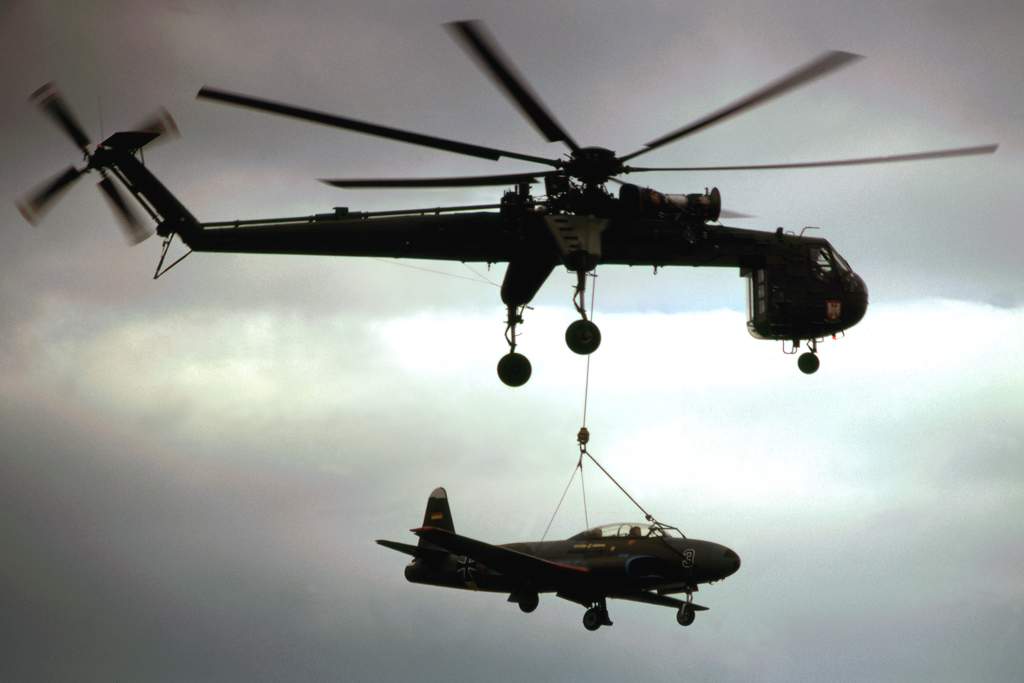 This photo, taken at Buechel AB, (German Air Force) on 2nd Sep., 1973, shows 455 at work.
These photos are of 18455, taken at Merzbrueck (Belgian Army Airfield) Germany, on Open Day June 1973.
Again thanks to Günter Grondstein
Here is 18455 (N9125M) at work today, registered to Siller Brothers in California.

68-18456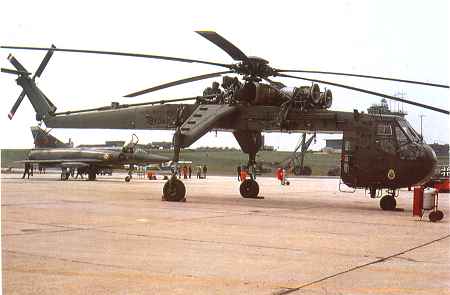 Found this photo, not sure of it's origin or which aircraft it is, although the crest on the baggage door does tell it's from the 295th. Who remembers this aircraft number?

Bonn

68-18457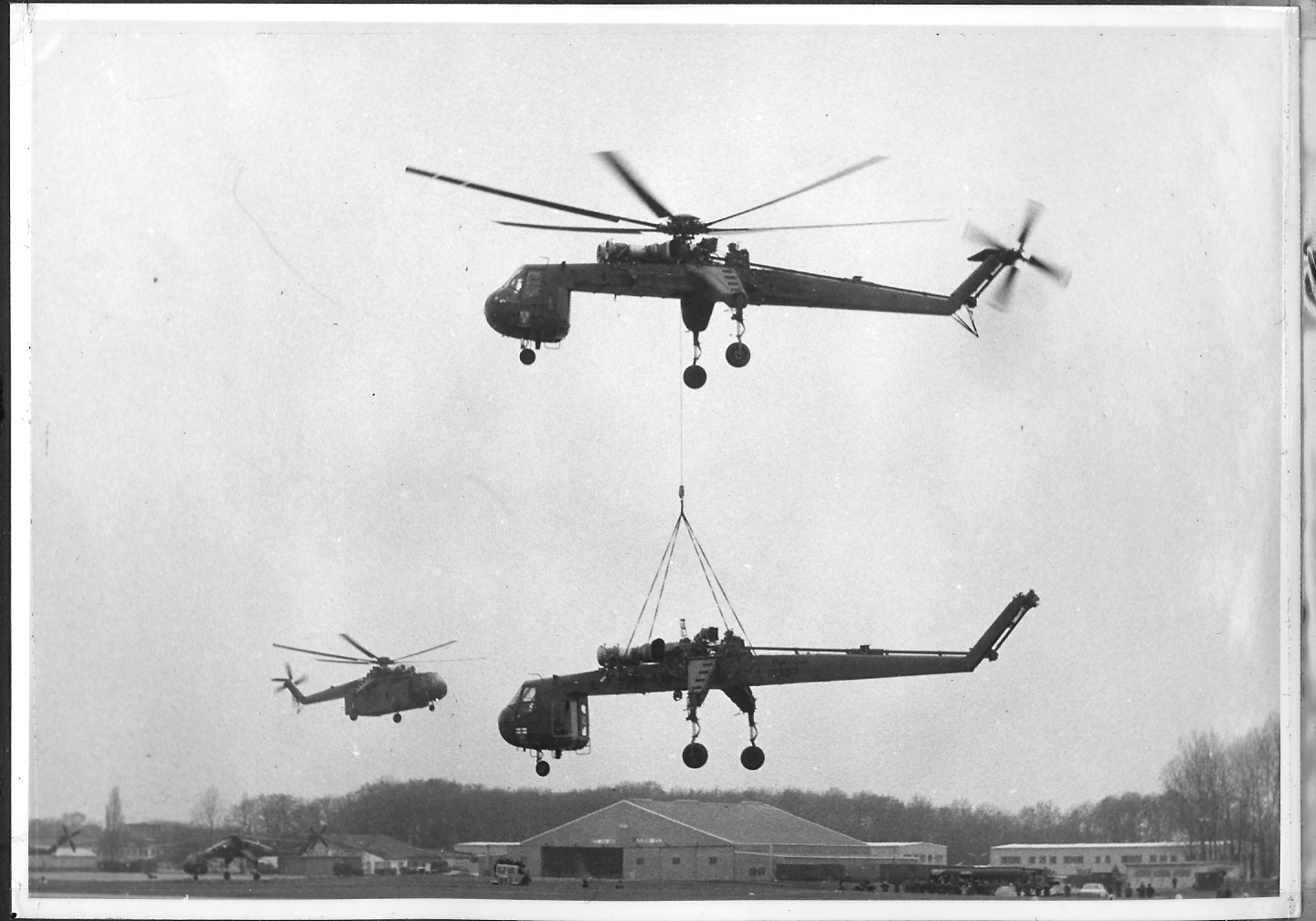 457 being sling loaded for her trip home to the US. Not sure of the A/C doing the lift.
Thanks Steve

Nurnberg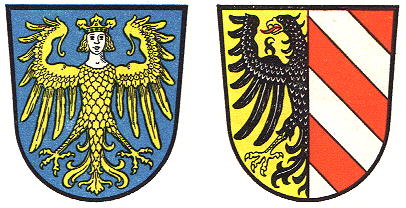 68-18458

Of coarse this is 18458, which I have heard that Ericson has purchased. This was at Hunter AAF in Savahanna Georgia, in the 1990's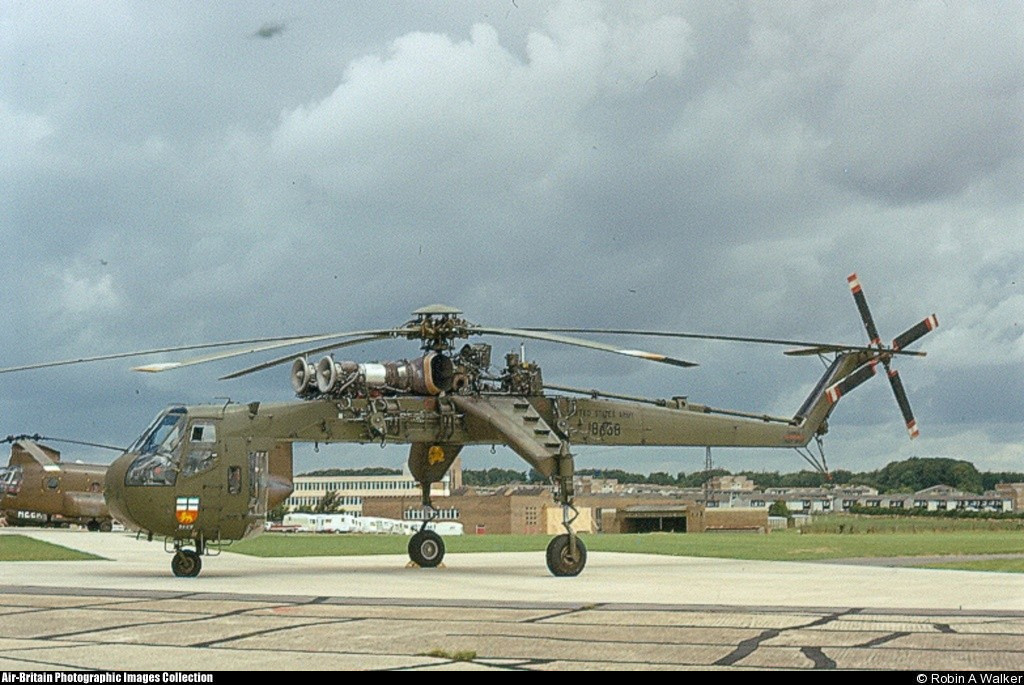 458 in UK, AAC Middle Wallop (1975)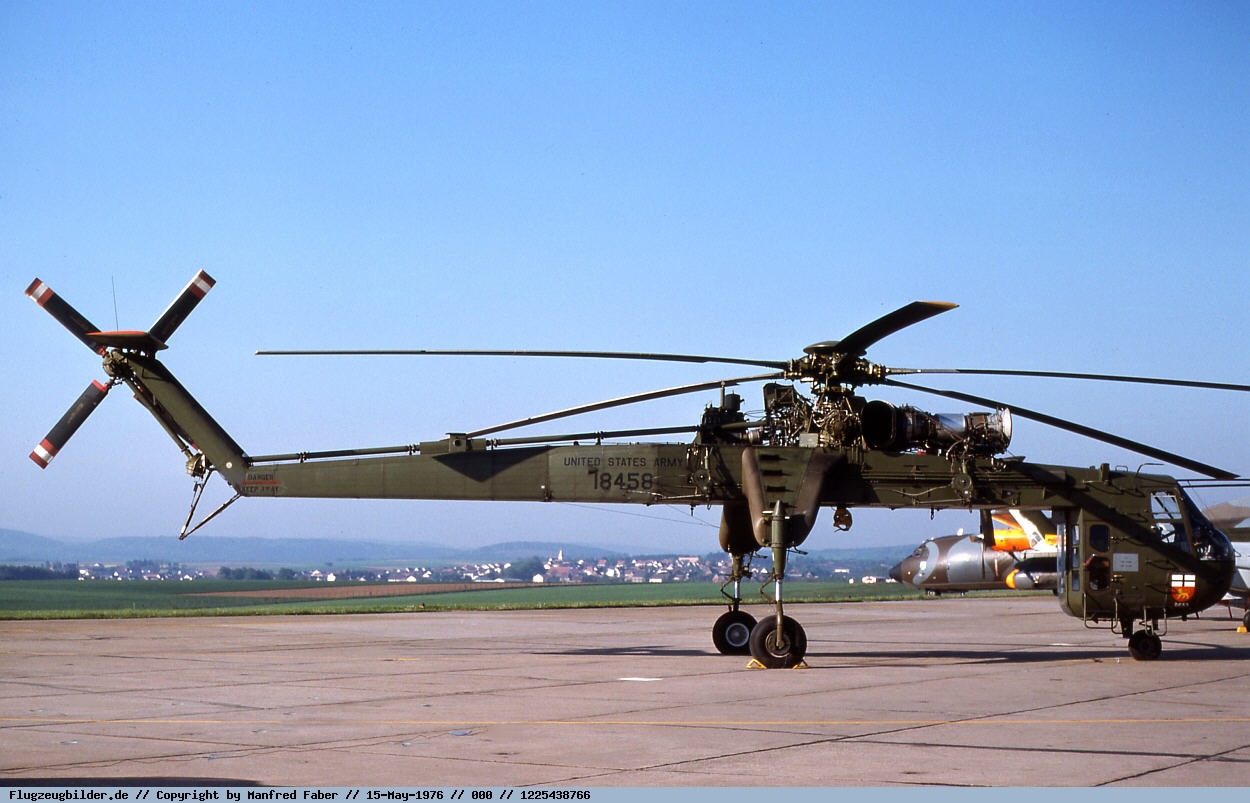 458 in EDAS Sembach, Germany(1976)
And this is pictures of 18458 before retired, while working in Norway. (date unknown)

Heidelberg

68-18461
18461, September 8th,1974, Weisbaden AFB. Was sent this photo by Alex Staruszkiewicz.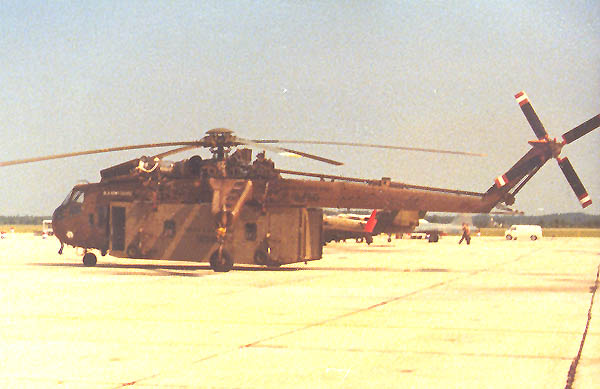 Note again, the crest, a 295th Crane somewhere in Europe.
(Click on the picture for larger view)

These are pictures of the Skycranes while at Schwaebisch Hall. This of course was the Home of the Group Headquarters for the 295th.

These shots are from the road beside the Hangar at Finthen. ( I think from Mark Robertson)

This page last updated
12/10/2015
Send what you have and tell me about them, I'll add to this page. Only 295th Aircraft, past or present.
email me