The 295th Avn Co. (HH)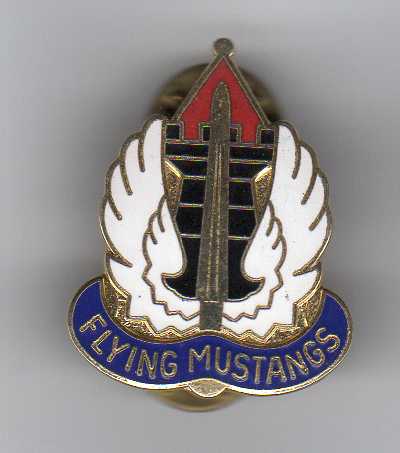 Home of Europe's Only Skycrane Helicopter Unit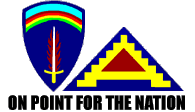 Click on any picture on this website to make larger.

This was the only CH-54A Helicopter Unit in Europe during the 1970's. It's heritage is as strong as the Aircraft that it maintained.
And the men that made up this Unit were of the highest caliber the US Army had to offer.
Most members of this elite group were from the original CH-54 A models of the Vietnam conflict.
This page is dedicated to preserving this heritage and hopefully bringing together again these fine folks that made up this unit.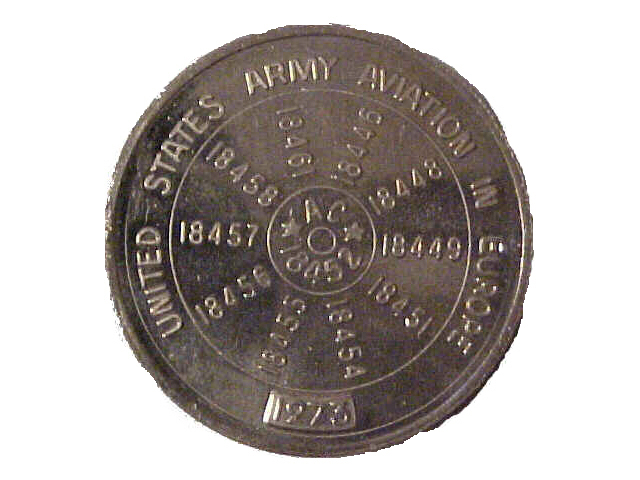 Coin of the 295th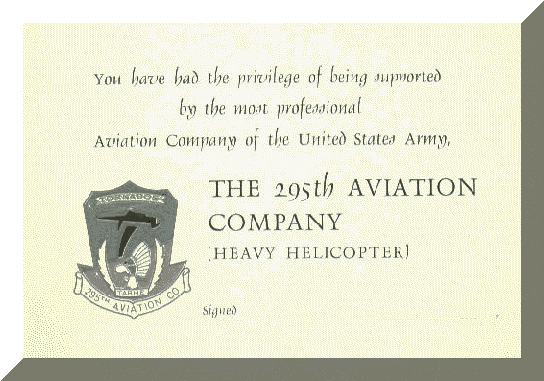 Card of the 295th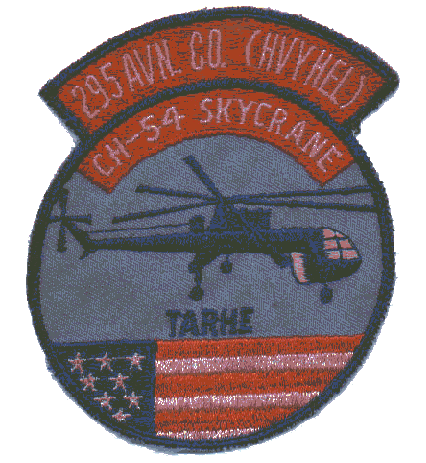 Patch of the 295th

Home of the 295th Avn Co.
Click on above for current pictures of Finthen AAF circa 2003 Click on above for pictures today (Wikipedia)
My Coffee Mug from the 295th Avn Co.
Looking for years and finally found it. (click on the mug for more pic's) Click above to see pictures of aircraft of the 295th at Finthen AAF (1970-1975)(Thru today)
Received these photos from Larry Girton, Thanks Larry, I've been looking for Received this Newsletter from Max Torrence. A lot of informative specs on this wonderful Helicopter.
pictures of this thing for a long time. (click on photo for story on this rare bird)
More Pictures on the History Page below

The 295th Aviation Company was home to the CH-54A Sikorsky Skycrane Helicopter (TARHE)
The 326th Aviation Detachment was assigned to this unit as support, but in 1973 was deactivated and all members were assigned to the 295th.
This Unit was made up of 10 CH-54A's and 1 UH-1H Administrative Aircraft. The Aircraft were manned by an Aircraft Commander, Pilot, Flight Engineer, and a Crew Chief. This Helicopter was used in the Heavy lift capacity for all aviation missions performed by the US Army. A completely self sufficient unit with the ability to deploy at a minutes notice to any mission in Europe.

It is my intent to assemble all information that may pertain to this unit and hopefully permanently preserve the information for all to view. The history of this unit is crucial in order to remind us of the necessity of our military presence no matter where in the world today, and in the future.

I was a member of this unit from May 1972-May 1974. I have gathered some information and have added it here. If you know of anything that has the slightest to do with this unit, please contact me, and I will attempt to put it in it's place in the pages of this site. After attending a reunion with former members of this unit, I feel this unit is highly deserving of preserving it's past. Please feel free to contact me at any time with any and all you may have.

Please, above all, enjoy this site and post any comments, information, stories, pictures, or facts you have on this unit , the people or the equipment. I have a Forum Page for any and all to view and add to, and please take a minute to let me know you were here.
Remember the stories about the abandoned underground Luftwaffe hangers at Finthen? Check out the link below on Underground Hangers. Read the article " Chariots in a Pharoah's Tomb". This is really an interesting story, and hopefully, puts to rest the myth.

A Must See Video in the History Link.
THE FORUM IS FOR ALL TO SIGN- IN TO. PLEASE TAKE A MINUTE TO ADD YOUR THOUGHTS!!!!!!


This page developed by myself. All information is my responsibility, if you have correct information to add, contact this Webmaster.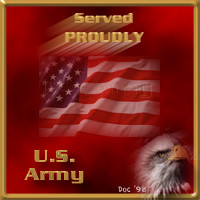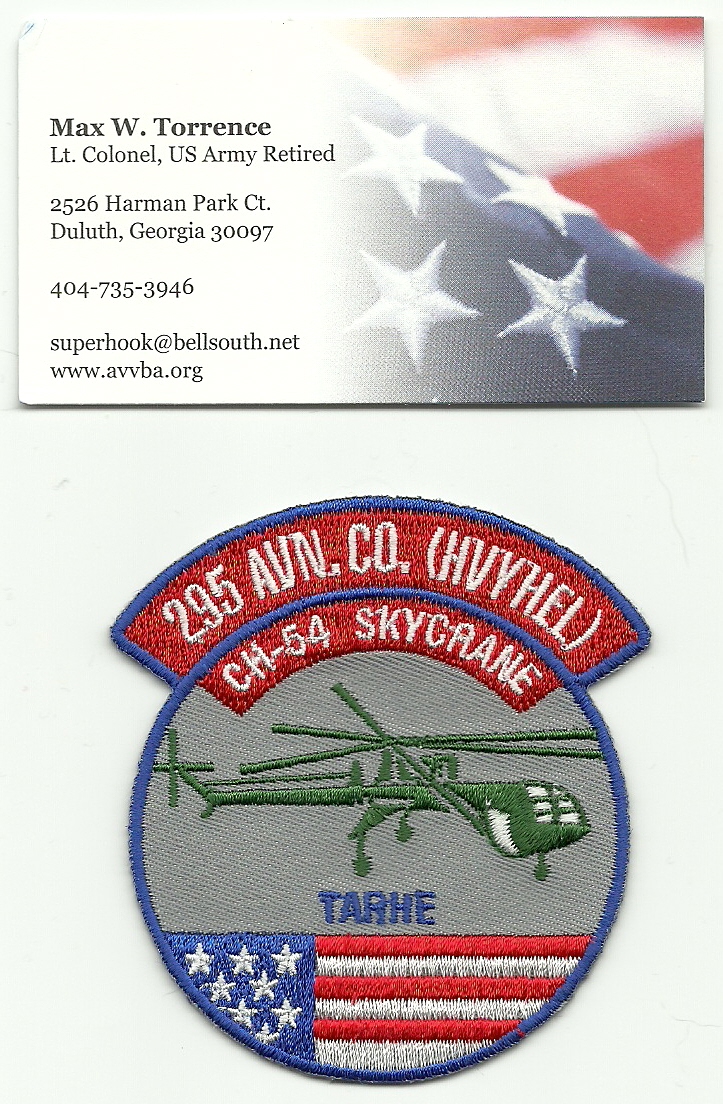 I received this from the members of the unit from the 2010 reunion
I consider this an award of the highest honor.


Please Click on the ribbon for a tribute to those in our hearts and thoughts!

Last Updated on
Check out this group