New Bern, NC - LIVE IMAGE Video
Expires:201810040815;;607915
FPUS52 KMHX 031902
ZFPMHX

Zone Forecast Product for Eastern North Carolina
National Weather Service Newport/Morehead City NC
302 PM EDT Wed Oct 3 2018


NCZ093-040815-
Craven-
Including the cities of New Bern, Havelock, Vanceboro, and Cove City
302 PM EDT Wed Oct 3 2018

.TONIGHT...Partly cloudy. Lows in the upper 60s. Light and variable
winds. 
.THURSDAY...Mostly sunny. Highs in the upper 80s. Light and variable
winds. 
.THURSDAY NIGHT...Mostly clear. Lows around 70. Light and variable
winds. 
.FRIDAY...Mostly sunny. A slight chance of showers and thunderstorms
in the afternoon. Highs in the upper 80s. Light and variable winds.
Chance of rain 20 percent. 
.FRIDAY NIGHT...Mostly cloudy. A slight chance of showers and
thunderstorms in the evening. Lows in the upper 60s. Light and
variable winds. Chance of rain 20 percent. 
.SATURDAY...Partly sunny. Highs in the mid 80s. 
.SATURDAY NIGHT...Partly cloudy. Lows in the upper 60s. 
.SUNDAY...Mostly sunny. Highs in the upper 80s. 
.SUNDAY NIGHT...Partly cloudy. Lows in the upper 60s. 
.COLUMBUS DAY...Mostly sunny. Highs in the mid 80s. 
.MONDAY NIGHT...Partly cloudy. Lows in the upper 60s. 
.TUESDAY...Mostly sunny. Highs in the mid 80s. 
.TUESDAY NIGHT...Partly cloudy in the evening, then clearing. Lows
in the upper 60s. 
.WEDNESDAY...Mostly sunny. Highs in the mid 80s. 

$$



Expires:201810040715;;608797
FZUS52 KMHX 031915
CWFMHX

Coastal Waters Forecast
National Weather Service Newport/Morehead City NC
315 PM EDT Wed Oct 3 2018

From S of Currituck Beach Light to N of Surf City NC out 20 NM...
including the Albemarle and Pamlico Sounds and the Monitor National
Marine Sanctuary


AMZ135-040715-
Pamlico Sound-
315 PM EDT Wed Oct 3 2018

.TONIGHT...S winds around 10 kt, becoming SW 10 to 15 kt. Waves 1 to
2 ft.
.THU...W winds 5 to 10 kt, becoming SW in the afternoon. Waves 1 ft.
.THU NIGHT...SW winds around 10 kt. Waves 1 ft. 
.FRI...NW winds around 10 kt, becoming N in the afternoon. Waves
1 ft. A slight chance of showers and tstms in the afternoon. 
.FRI NIGHT...NE winds 10 to 15 kt. Waves 1 to 2 ft. A slight chance 
of showers and tstms in the evening. 
.SAT...NE winds 10 to 15 kt. Waves 1 to 2 ft. 
.SAT NIGHT...NE winds 10 to 15 kt. Waves 1 to 2 ft. 
.SUN...E winds 10 to 15 kt. Waves 1 to 2 ft. 
.MON...E winds 10 to 15 kt. Waves 1 to 2 ft.  

Winds and waves higher in and near tstms.

$$



Expires:201810040715;;608794
FZUS52 KMHX 031915
CWFMHX

Coastal Waters Forecast
National Weather Service Newport/Morehead City NC
315 PM EDT Wed Oct 3 2018

From S of Currituck Beach Light to N of Surf City NC out 20 NM...
including the Albemarle and Pamlico Sounds and the Monitor National
Marine Sanctuary


AMZ100-040715-
315 PM EDT Wed Oct 3 2018

.Synopsis for Eastern North Carolina coastal waters...
High pressure will remain over the region through Thursday. A 
weak front will move into the area Friday then dissipate over 
the weekend as high pressure rebuilds off the Mid Atlantic 
coast through early next week.

$$



Expires:201810040245;;598929
FZUS52 KMHX 031438
SRFMHX

Surf Zone Forecast for Eastern North Carolina
National Weather Service Newport/Morehead City NC
1038 AM EDT Wed Oct 3 2018


NCZ095-040245-
Carteret-
Including the beaches of Cape Lookout National Seashore, 
Shackleford Banks, Atlantic Beach, Pine Knoll Shores, 
and Emerald Isle
1038 AM EDT Wed Oct 3 2018

...BEACH HAZARDS STATEMENT IN EFFECT UNTIL 8 PM EDT THIS EVENING...

.REST OF TODAY... 
RIP CURRENT RISK: 
Ocracoke Inlet to Cape Lookout...High Risk. 
Cape Lookout to Bogue Inlet...Moderate Risk. 

LIGHTNING RISK: None. No cloud to ground lightning expected. 
UV INDEX: High, from 10 AM to 4 PM. 
WEATHER: Sunny. Highs in the mid 80s. Southwest winds around 5 mph.

SURF HEIGHT: 
Ocracoke Inlet to Cape Lookout...3 to 5 feet.
Cape Lookout to Bogue Inlet...2 to 4 feet.

AREA WATER TEMPERATURES:
Beaufort...79.

TIDE INFORMATION:
at Atlantic Beach...
High tide at 2:30 PM.
Low tide at 9:20 PM.
High tide at 3:03 AM Thu.
Low tide at 9:23 AM Thu.

PRECAUTIONARY/PREPAREDNESS ACTIONS...

A high risk means wind, wave and tide conditions support the
development of powerful or numerous rip currents along the beaches.
It is recommended that you stay out of the water.

A moderate risk means wind, wave and tide conditions support the
development of stronger or more frequent rip currents along the
beaches. Only experienced surf swimmers who know how to escape rip
current should enter the water.

All beach goers should remain aware of inherent dangers when 
entering the surf including strong rip currents, swift 
longshore currents, pounding shore break and shallow sand bars. 
It is safest if you swim at a guarded beach and always heed the 
advice of lifeguards and beach patrol.

&&

$$



Best viewed if you have high speed internet.
If you have Dial-up service, click on this link and save
Any suggestions or requests please email me by this link.
ALL NEW: NEUSE RIVER LEVEL GUIDE
Scroll to webcam below and see white bars on front of boathouse and the legend below it
6am Run Noon Run 6pm Run Midnight Run All Models Noon Large
6am Short Noon Short 6pm Short Midnight Short
NC RIVER HEIGHTS
NC ROAD CLOSURES
Water Vapor
Neuse River/Sound Forecast Atlantic Beach Coastal Forecast
See WebCam below or click on this.
Current weather conditions from The Neuse River 6 miles SSE of New Bern, NC
New Bern Area Weather Discussion
Weather Events
Last Updated 6:07am on 10/3/18
Is it rain or snow? Follow this link
Temperature

0.0°F

24 Hour Ago 0.0

Average Hi 0 Low 0

Record Hi 0 Yr 0 Low 0 Yr 0

Wind Speed Currently

0Mph

Average over last minute

None reported

Blocked to the West so use gusts if from West

Temperature 0.0°F (Airport 78.8°F 09/12/2018 10:54pm)

Wind Gust 0mph

Direction

Humidity 0%

Humidity at Airport 94%

Visibility 10miles

Cloud Height 1.7X1,000ft

Sky Few Clouds

Updated at 09/12/2018 10:54pm

Sunrise 7:06am Sunset 6:51pm

Wind Speed AVG Today 0

Wind Speed AVG Month 0

Moonrise 12:47am Days Old 0

Wind Gust AVG Today 0

Wind Gust AVG Month 0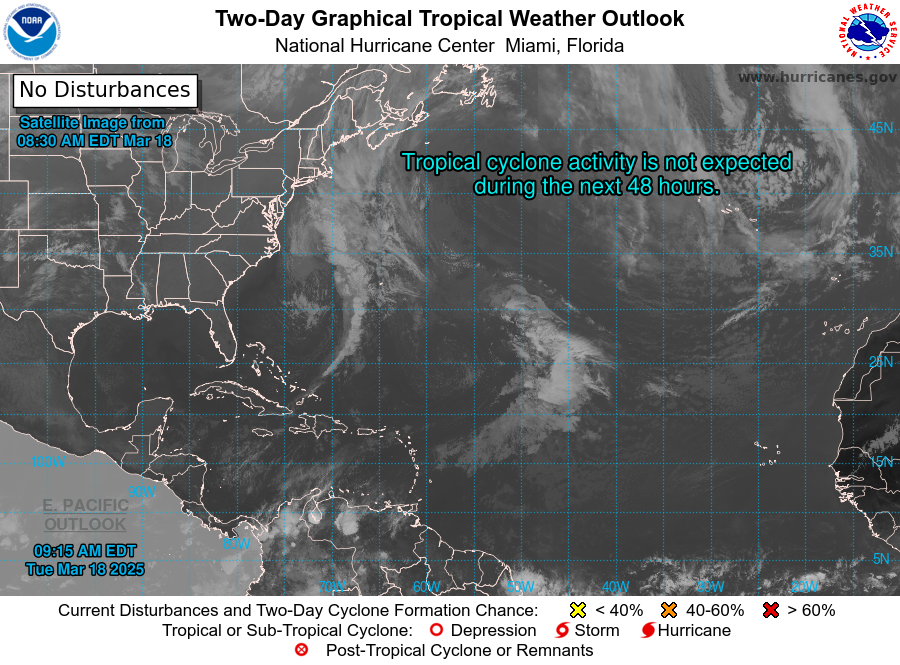 Tropical Imagery Tropical Imagery 2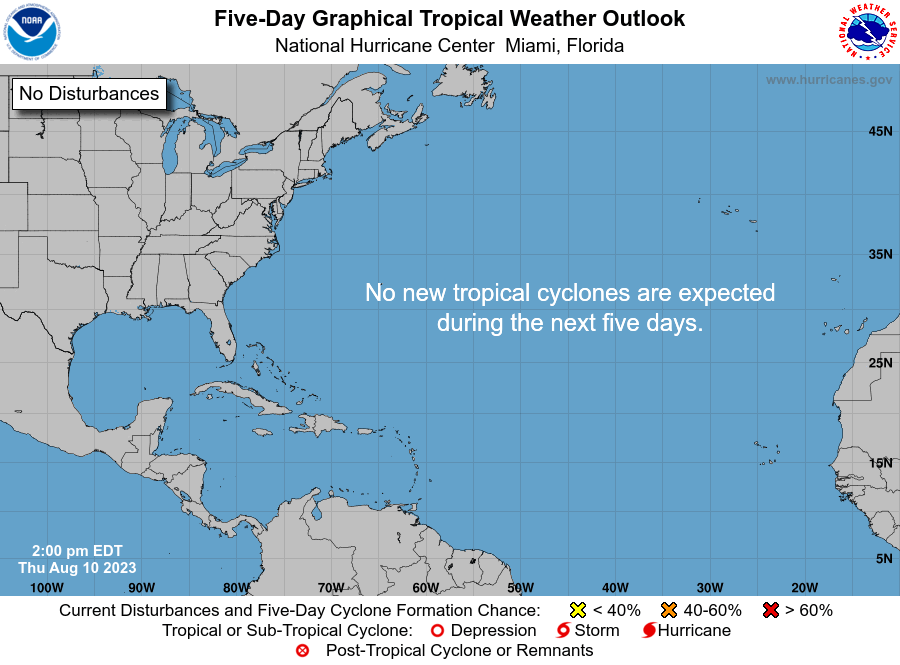 2 Days Ahead 4 Days Ahead All 6 Days Beach
Since the sensor is on the water then the temperature, humidity and winds can be quite different from the airport less than 5 miles away. All info. is recorded from a Rainwise MKIII mounted 20 feet above sea level using Ambient Virtual Weather Station software. Located on the Lower Neuse River across from Northwest Creek, Upper Broad and Fairfield Harbour.
Photos: J Schiff
Tornado Outlook (Green-Thunderstorm, Yellow-Slight, Red-Moderate, Pink-High Risk)
Today Tomorrow 3 Days
Our House : Latest Area Data Monthly Temp Wind Month Forecast IWindSurf Detailed Data Daily Data Mesonet Tides Temp Neuse River Tides & Temperature Neuse Yacht Racing Association Fairfield Harbour Yacht Club Fairfield Harbour Fishing Club Blackbeard Sailing Club Laser Marine Forecast WX1 USA Details Daily iPhone NSSL
Best Weather Links
Weather Forecast Model for 16 Days
?Snow or ?Rain Best link Minnesott Water Temp Area Temps/Winds/Precip Map
Indian Beach/Salter Path, NC - Second and Third Row Lot from Ocean - For Sale
Forecasts: WeatherUnderground NWS TWC Unisys Accuweather 2Wks International AccuWeather Hourly NOAA IWIN TWC Hourly Intellicast WeatherX WeatherPoint Marine (sound) Ocean WITN WCTI NWS Cape Lookout NC Forecast CoastWeather Craven Airport COAMPS Model GFS Model NoGaps Model
Radars: ENC Radar Satellite & Radar Clouds Clouds2 1/2Hr Radar Loop 1 Hr Radar Loop 1Hr Rain 1 Hr Loop #2 1 Hr Loop #3 2Hr Radar Loop 6Hr Radar Loop Raleigh Radar Satellite & Radar Loop Satellite Loop Enhanced Loop US Radar Satellite Loop Lightning 1Hr Storm Movement
Hurricanes: National Hurricane Center Tropical Weather Tropical Outlook Hurricane Alley Atlantic 12Hr Loop NOAA FSU Palm Beach Post U. Wisconsin AccuWeather Navy InstaWeather Unisys AtlanticTropical Oceans Storms Waves Wind Analysis Satellite Images Hurricane Satellites Crown Weather WeatherUnderground Blog QuickSCAT Navy
Models: NoGaps2 Other Models 10 Day Model Multi-Models Surf Surf 2 Waves (WNA click on animation) Hurricane Sea Surface Winds
Maps: GOES Satellites Whole Coast Wind Map Wave Height Tide Charts OceanWeather Current Weather Fronts World Waves Stars/Planets Oceans Storms Loop Wind Analyses Visible Winds Wind Patterns
Neuse: Swift Creek DENR Fish Kill Data Monitoring ModMon
Other: SeaSurfaceTemps Surface Temps2 NOAA Photos Navy Ocean Weather Gulf Stream Gulf Stream2 GS3 GS4 IWindSurf Conversions/Calculations
Webcams: Emerald Island Atlantic Beach ABLiveSurf Sheraton Indian Beach Beaches NC WRAL Others Oceans2 Ocracoke Ocracoke2 Oriental Nags Head Hatteras Duck Duck2 Wrightsville The Gorge 1, 2 Kanaha Beach Park, Maui
Click on photo below for Streaming Live Cam which updates every 2 seconds. Alternative Streaming Live Cam
Viewing mouth of Upper Broad Creek, just below Northwest Creek and Fairfield Harbour, taken from Johnson Point facing ENE
Weather Underground Video Archives 4
Clearer Image Only Today's Video Previous
0 is about average water level
»

A
d
v
a
n
c
e
d

R
a
d
a
r
»

A
d
v
a
n
c
e
d

R
a
d
a
r

T
y
p
e
s
Click Here for Latest Satellite
Click Here for Latest Satellite
Today's Forecast for 2pm
Tomorrow at 2pm
2 Days From Now at 2pm
3 Days From Now at 2pm
4 Days From Now at 2pm
5 Days From Now at 2pm
7 Days From Now
New Bern Area Weather Forecast
Expires:201810040815;;607915
FPUS52 KMHX 031902
ZFPMHX

Zone Forecast Product for Eastern North Carolina
National Weather Service Newport/Morehead City NC
302 PM EDT Wed Oct 3 2018


NCZ093-040815-
Craven-
Including the cities of New Bern, Havelock, Vanceboro, and Cove City
302 PM EDT Wed Oct 3 2018

.TONIGHT...Partly cloudy. Lows in the upper 60s. Light and variable
winds. 
.THURSDAY...Mostly sunny. Highs in the upper 80s. Light and variable
winds. 
.THURSDAY NIGHT...Mostly clear. Lows around 70. Light and variable
winds. 
.FRIDAY...Mostly sunny. A slight chance of showers and thunderstorms
in the afternoon. Highs in the upper 80s. Light and variable winds.
Chance of rain 20 percent. 
.FRIDAY NIGHT...Mostly cloudy. A slight chance of showers and
thunderstorms in the evening. Lows in the upper 60s. Light and
variable winds. Chance of rain 20 percent. 
.SATURDAY...Partly sunny. Highs in the mid 80s. 
.SATURDAY NIGHT...Partly cloudy. Lows in the upper 60s. 
.SUNDAY...Mostly sunny. Highs in the upper 80s. 
.SUNDAY NIGHT...Partly cloudy. Lows in the upper 60s. 
.COLUMBUS DAY...Mostly sunny. Highs in the mid 80s. 
.MONDAY NIGHT...Partly cloudy. Lows in the upper 60s. 
.TUESDAY...Mostly sunny. Highs in the mid 80s. 
.TUESDAY NIGHT...Partly cloudy in the evening, then clearing. Lows
in the upper 60s. 
.WEDNESDAY...Mostly sunny. Highs in the mid 80s. 

$$



Weather Synopsis
Expires:201810040715;;608794
FZUS52 KMHX 031915
CWFMHX

Coastal Waters Forecast
National Weather Service Newport/Morehead City NC
315 PM EDT Wed Oct 3 2018

From S of Currituck Beach Light to N of Surf City NC out 20 NM...
including the Albemarle and Pamlico Sounds and the Monitor National
Marine Sanctuary


AMZ100-040715-
315 PM EDT Wed Oct 3 2018

.Synopsis for Eastern North Carolina coastal waters...
High pressure will remain over the region through Thursday. A 
weak front will move into the area Friday then dissipate over 
the weekend as high pressure rebuilds off the Mid Atlantic 
coast through early next week.

$$



Neuse and Bay River Marine Forecast
Expires:201810040715;;608799
FZUS52 KMHX 031915
CWFMHX

Coastal Waters Forecast
National Weather Service Newport/Morehead City NC
315 PM EDT Wed Oct 3 2018

From S of Currituck Beach Light to N of Surf City NC out 20 NM...
including the Albemarle and Pamlico Sounds and the Monitor National
Marine Sanctuary


AMZ137-040715-
Neuse and Bay Rivers-
315 PM EDT Wed Oct 3 2018

.TONIGHT...SW winds 5 to 10 kt. Waves light chop. 
.THU...W winds 5 to 10 kt. Waves light chop. 
.THU NIGHT...SW winds 5 to 10 kt. Waves light chop. 
.FRI...NW winds 5 to 10 kt, becoming NE in the afternoon. Waves
light chop. A slight chance of showers and tstms in the afternoon. 
.FRI NIGHT...NE winds 5 to 10 kt. Waves light chop. A slight chance
of showers and tstms in the evening. 
.SAT...NE winds around 10 kt. Waves light chop. 
.SAT NIGHT...NE winds around 10 kt. Waves light chop.
.SUN...E winds 5 to 10 kt. Waves light chop. 
.MON...E winds 5 to 10 kt. Waves light chop.  

Winds and waves higher in and near tstms.

$$



Pamlico Sound Marine Forecast
Expires:201810040715;;608797
FZUS52 KMHX 031915
CWFMHX

Coastal Waters Forecast
National Weather Service Newport/Morehead City NC
315 PM EDT Wed Oct 3 2018

From S of Currituck Beach Light to N of Surf City NC out 20 NM...
including the Albemarle and Pamlico Sounds and the Monitor National
Marine Sanctuary


AMZ135-040715-
Pamlico Sound-
315 PM EDT Wed Oct 3 2018

.TONIGHT...S winds around 10 kt, becoming SW 10 to 15 kt. Waves 1 to
2 ft.
.THU...W winds 5 to 10 kt, becoming SW in the afternoon. Waves 1 ft.
.THU NIGHT...SW winds around 10 kt. Waves 1 ft. 
.FRI...NW winds around 10 kt, becoming N in the afternoon. Waves
1 ft. A slight chance of showers and tstms in the afternoon. 
.FRI NIGHT...NE winds 10 to 15 kt. Waves 1 to 2 ft. A slight chance 
of showers and tstms in the evening. 
.SAT...NE winds 10 to 15 kt. Waves 1 to 2 ft. 
.SAT NIGHT...NE winds 10 to 15 kt. Waves 1 to 2 ft. 
.SUN...E winds 10 to 15 kt. Waves 1 to 2 ft. 
.MON...E winds 10 to 15 kt. Waves 1 to 2 ft.  

Winds and waves higher in and near tstms.

$$



Atlantic Beach Forecast
Expires:201810040815;;607918
FPUS52 KMHX 031902
ZFPMHX

Zone Forecast Product for Eastern North Carolina
National Weather Service Newport/Morehead City NC
302 PM EDT Wed Oct 3 2018


NCZ095-040815-
Carteret-
Including the cities of Morehead City, Beaufort, Newport, 
Atlantic Beach, and Emerald Isle
302 PM EDT Wed Oct 3 2018

...BEACH HAZARDS STATEMENT IN EFFECT UNTIL 8 PM EDT THIS EVENING...

.TONIGHT...Partly cloudy. Lows around 70. Southwest winds around
10 mph. 
.THURSDAY...Mostly sunny. Highs in the mid 80s. West winds around
10 mph. 
.THURSDAY NIGHT...Mostly clear. Lows in the lower 70s. Southwest
winds around 10 mph. 
.FRIDAY...Mostly sunny. A slight chance of showers and thunderstorms
in the afternoon. Highs in the mid 80s. Northwest winds around
10 mph, becoming northeast in the afternoon. Chance of rain
20 percent. 
.FRIDAY NIGHT...Mostly cloudy. A slight chance of showers and
thunderstorms in the evening. Lows around 70. Northeast winds around
10 mph. Chance of rain 20 percent. 
.SATURDAY...Partly sunny. Highs in the mid 80s. 
.SATURDAY NIGHT...Partly cloudy. Lows in the lower 70s. 
.SUNDAY...Mostly sunny. Highs in the mid 80s. 
.SUNDAY NIGHT...Partly cloudy. Lows in the lower 70s. 
.COLUMBUS DAY...Mostly sunny. Highs in the lower 80s. 
.MONDAY NIGHT...Partly cloudy. Lows in the lower 70s. 
.TUESDAY...Mostly sunny. Highs in the lower 80s. 
.TUESDAY NIGHT...Partly cloudy in the evening, then clearing. Lows
in the lower 70s. 
.WEDNESDAY...Mostly sunny. Highs in the lower 80s. 

$$



Atlantic Beach Marine Forecast
Expires:201810040715;;608804
FZUS52 KMHX 031915
CWFMHX

Coastal Waters Forecast
National Weather Service Newport/Morehead City NC
315 PM EDT Wed Oct 3 2018

From S of Currituck Beach Light to N of Surf City NC out 20 NM...
including the Albemarle and Pamlico Sounds and the Monitor National
Marine Sanctuary


AMZ158-040715-
S of Cape Lookout to N of Surf City NC out 20 nm-
315 PM EDT Wed Oct 3 2018

.TONIGHT...SW winds 5 to 10 kt, increasing to 10 to 15 kt. Seas 3 to
5 ft, except around 2 ft near shore. Dominant period 12 seconds. 
Adjacent sounds and rivers light chop. 
.THU...W winds 10 to 15 kt. Seas 3 to 5 ft, except around 2 ft near
shore. Dominant period 12 seconds. Adjacent sounds and rivers a
moderate chop. 
.THU NIGHT...W winds 10 to 15 kt. Seas 3 to 5 ft, except 2 to 3 ft
near shore. Dominant period 11 seconds. Adjacent sounds and rivers a
moderate chop. 
.FRI...W winds 10 to 15 kt, diminishing to 5 to 10 kt in the
afternoon. Seas 3 to 5 ft, except 2 to 3 ft near shore. Dominant
period 11 seconds. Adjacent sounds and rivers a moderate chop,
diminishing to light chop in the afternoon. A slight chance of
showers and tstms in the afternoon. 
.FRI NIGHT...NE winds 5 to 10 kt. Seas 2 to 4 ft. Adjacent sounds
and rivers light chop. A slight chance of showers and tstms. 
.SAT...NE winds 10 to 15 kt. Seas 3 to 5 ft. Adjacent sounds and
rivers a moderate chop. 
.SAT NIGHT...NE winds 10 to 15 kt. Seas 3 to 5 ft. Adjacent sounds
and rivers a moderate chop. 
.SUN...E winds 10 to 15 kt. Seas 3 to 5 ft. Adjacent sounds and
rivers a moderate chop. A chance of showers and tstms. 
.MON...E winds 10 to 15 kt. Seas 3 to 5 ft. Adjacent sounds and
rivers a moderate chop.  

Winds and seas higher in and near tstms.

$$


Atlantic Beach Surf Zone Forecast
Expires:201810040245;;598929
FZUS52 KMHX 031438
SRFMHX

Surf Zone Forecast for Eastern North Carolina
National Weather Service Newport/Morehead City NC
1038 AM EDT Wed Oct 3 2018


NCZ095-040245-
Carteret-
Including the beaches of Cape Lookout National Seashore, 
Shackleford Banks, Atlantic Beach, Pine Knoll Shores, 
and Emerald Isle
1038 AM EDT Wed Oct 3 2018

...BEACH HAZARDS STATEMENT IN EFFECT UNTIL 8 PM EDT THIS EVENING...

.REST OF TODAY... 
RIP CURRENT RISK: 
Ocracoke Inlet to Cape Lookout...High Risk. 
Cape Lookout to Bogue Inlet...Moderate Risk. 

LIGHTNING RISK: None. No cloud to ground lightning expected. 
UV INDEX: High, from 10 AM to 4 PM. 
WEATHER: Sunny. Highs in the mid 80s. Southwest winds around 5 mph.

SURF HEIGHT: 
Ocracoke Inlet to Cape Lookout...3 to 5 feet.
Cape Lookout to Bogue Inlet...2 to 4 feet.

AREA WATER TEMPERATURES:
Beaufort...79.

TIDE INFORMATION:
at Atlantic Beach...
High tide at 2:30 PM.
Low tide at 9:20 PM.
High tide at 3:03 AM Thu.
Low tide at 9:23 AM Thu.

PRECAUTIONARY/PREPAREDNESS ACTIONS...

A high risk means wind, wave and tide conditions support the
development of powerful or numerous rip currents along the beaches.
It is recommended that you stay out of the water.

A moderate risk means wind, wave and tide conditions support the
development of stronger or more frequent rip currents along the
beaches. Only experienced surf swimmers who know how to escape rip
current should enter the water.

All beach goers should remain aware of inherent dangers when 
entering the surf including strong rip currents, swift 
longshore currents, pounding shore break and shallow sand bars. 
It is safest if you swim at a guarded beach and always heed the 
advice of lifeguards and beach patrol.

&&

$$



Tropical Outlook Discussion
Expires:No;;605410
ABNT20 KNHC 031742
TWOAT 

Tropical Weather Outlook
NWS National Hurricane Center Miami FL
200 PM EDT Wed Oct 3 2018

For the North Atlantic...Caribbean Sea and the Gulf of Mexico:

The National Hurricane Center is issuing advisories on Hurricane
Leslie, located over the central Atlantic Ocean.

A broad area of low pressure covers the central and southwestern
Caribbean Sea, and portions of Central America.  Showers and
thunderstorms remain disorganized, however, some slow development
within this broad circulation is possible this weekend and early
next week as it drifts northwestward.
* Formation chance through 48 hours...low...near 0 percent.
* Formation chance through 5 days...low...30 percent.

$$
Forecaster Cangialosi/Onderlinde



Tropical Summary
Expires:No;;488673
ABNT30 KNHC 011124
TWSAT 

Monthly Tropical Weather Summary
NWS National Hurricane Center Miami FL
800 AM EDT Mon Oct 1 2018

For the North Atlantic...Caribbean Sea and the Gulf of Mexico:

September was above average in the Atlantic basin in terms of the
number of named storms that formed during the month (7).  The
numbers of hurricanes (3) and major hurricanes (1) were near the
long-term averages for the month.  One short-lived tropical
depression also formed in September.  Based on a 30-year climatology
(1981-2010), four named storms typically form in the Atlantic basin
in September, with two or three becoming hurricanes and one or two
reaching major hurricane status.

In terms of Accumulated Cyclone Energy (ACE), which measures the
combined strength and duration of tropical storms and hurricanes,
activity in the Atlantic basin thus far in 2018 has been near
normal.

Reports on individual cyclones, when completed, are available at
the National Hurricane Center website at
www.hurricanes.gov/data/tcr/index.php?season=2018&basin=atl .

Summary Table

Name                 Dates         Max Wind (mph)
---------------------------------------------------
STS Alberto        25-31 May            65
H   Beryl           4-15 Jul            80*
H   Chris           6-12 Jul           105
TS  Debby           7- 9 Aug            50
TS  Ernesto        15-18 Aug            45
MH  Florence   31 Aug-17 Sep           140
TS  Gordon          3- 7 Sep            70
H   Helene          7-16 Sep           110
H   Isaac           7-15 Sep            75
TS  Joyce          12-18 Sep            45
TD  Eleven         22-23 Sep            35
TS  Kirk           22-28 Sep            60
TS  Leslie     23 Sep-                  60
---------------------------------------------------

* Denotes a storm for which the post-storm analysis is complete.

$$
Hurricane Specialist Unit




Conditions at Craven County Airport
Updated at 10/02/2016 09:40am
Temp 73.4 Wind Speed0 Gust 0 Direction --- Humidity 94 %
Visibility 10miles Cloud Height 0.4X1,000ft
Sky Scattered Clouds Weather
http://pages.suddenlink.net/newbern/
Fri
FriSat