Welcome to…
LACY DAWN ADVENTURES
<![if !vml]>

<![endif]><![if !vml]>

<![endif]>
<![if !vml]>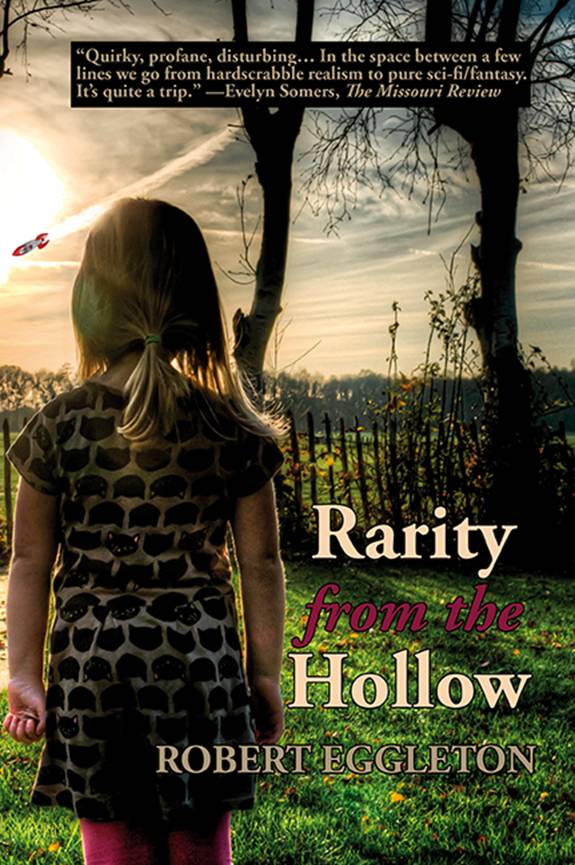 <![endif]>
Purchase:
Amazon US / Amazon UK
Dog Horn Publishing, Leeds England (Trade Paperback, and E-Book Formats Available)
Project Updates: https://www.facebook.com/Lacy-Dawn-Adventures-573354432693864/
Summary
Lacy Dawn's father relives the Gulf War, her mother's teeth are rotting out, and her best friend is murdered by the meanest daddy on Earth. Life in The Hollow isn't great. But Lacy has one advantage -- she's been befriended by a semi-organic, semi-robot who works with her to cure her parents. He wants something in exchange, though. It's up to Lacy Dawn to save the universe.

To prepare Lacy for her coming task, she is being schooled daily via direct downloads into her brain. Some of these courses tell her how to apply magic to resolve everyday problems much more pressing to her than a universe in big trouble, like those at home and at school. She doesn't mind saving the universe, but her own family and friends come first.

Will Lacy Dawn's predisposition, education, and magic be enough for her to save the universe, Earth, and, most importantly, protect her own family?

Rarity from the Hollow is adult literary science fiction filled with tragedy, comedy and satire. It is a children's story for adults, not for the prudish, faint of heart, or easily offended.
Praise for the Book…
"…a hillbilly version of Hitchhiker's Guide to the Galaxy…what I would have thought impossible; taken serious subjects like poverty, ignorance, abuse…tongue-in-cheek humor without trivializing them…profound…a funny book that most sci-fi fans will thoroughly enjoy." -- Awesome Indies (Gold Medal)
"…sneaks up you and, before you know it, you are either laughing like crazy or crying in despair, but the one thing you won't be is unmoved…a brilliant writer." --Readers' Favorite (Gold Medal)
"…Brilliant satires such as this are genius works of literature in the same class as Orwell's 'Animal Farm.' I can picture American Lit professors sometime in the distant future placing this masterpiece on their reading list." -- Marcha's Two-Cents Worth
"The most enjoyable science fiction novel I have read in years." 
—Temple Emmet Williams, Author, former Reader's Digest Editor, 5-18-2015
"In the spirit of Vonnegut, Eggleton (a psychotherapist focused on the adolescent patient) takes the genre and gives it another quarter turn…."
— Bryan Zepp Jamieson, A Universe on the Edge, The Electric Review
"Imagine Wizard of Oz and Hitchhiker's Guide to the Galaxy smashed together and taking place in a hollow in the hills of West Virginia… This book is laugh-out-loud funny at times, satiric of almost everything it touches upon…The characters from the hollow and from the planet Shptiludrp (the Mall of the Universe) are funny almost to the point of tears...It's absolutely fantastic…."
— Adicus Ryan Garton, Editor, Atomjack Science Fiction Magazine
"Quirky, profane, disturbing… In the space between a few lines we go from hardscrabble realism to pure sci-fi/fantasy. It's quite a trip."
— Evelyn Somers, The Missouri Review
"Look in on a dysfunctional family, poverty, child abuse, and the thought processes of a young girl turning the corner from childhood to adolescence, then put them all together in a surreal setting that looks at our society from a distinctly different viewpoint. You'll enjoy the ride with Lacy Dawn and friends and family, but don't expect the ride to be without bumps and enough food for thought to last you a long time."
—Darrell Bain, 2005 Fictionwise eBook Author of the Year, Double Eppie Award winner 2007
"Good satire is hard to find and science fiction satire is even harder to find."
 —Barry Hunter, Baryon, 103
"Author Robert Eggleton uses a casual style to create a sometimes funny, sometimes disturbing picture of a young woman who believes she is responsible for fixing her parents–and who manages to do so. The gradual humanization of Buddy serves as a microcosm for the entire story, which involves the gradual humanization of everyone Lacy Dawn comes into contact with (including her dog, a piece of firewood, and multiple cockroaches)."
—Books for a Buck
"…the people had a way of touching a part of you that I was not expecting at all. A good read for any lover of satire and science fiction. A well written book."                                                                                                                           
—Mia, Coffee Time Romance
"…is one of those strange and exciting bits of literature that captures you with its uniqueness and then lingers on your mind, reasserting itself from time to time to remind you that your reality may not be everyone else's…."
—William F. DeVault, Poet of the Year, 2001, Preditors & Editors
"…a dark, humorous and suspenseful science-fantasy story that showcases Eggleton's expert characterization, description and dialogue to create a convincing sense of dread. Eggleton counters the story's dark mood with touches of warmth and humor, à la Ray Bradbury…."
— J. D. Nelson,Poet, MadVerse

"The book reached straight for my heart-strings and played them masterfully. The book is well-written, so much so that its emotions beat stronger than in most any other book I've read."
—Brent P. Newhall, RPG Game Designer and Author
"…the subject matter is dark and strong, unflinching in its portrayal of human darkness, and not for the faint-hearted or easily offended. Robert Eggleton is not afraid of employing complex style and structure to fit the needs of his story. The mixture of sci-fi, gritty reality, humour, and the mode of thriller reminds me a great deal of Dean Koontz's writing…."
— Kevin Patrick Mahoney, Publisher, Authortrek
"Rarity from the Hollow is an original, interesting, naughty story of a backwoods girl, who saves the Universe, in her fashion. Not for the prudish."
—Piers Anthony, New York Times Best Selling Author
"… The author gives us much pause for thought as we read this uniquely crafted story about some real life situations handled in very unorthodox ways filled with humor, sarcasm, heartfelt situations and fun." -- Fran Lewis: Just Reviews/MJ Magazine
Half of author proceeds are donated to Children's Home Society of West Virginia for the prevention of child maltreatment. http://www.childhswv.org/ A listing of services that are supported can be found here: https://chocolatepages.wordpress.com/2015/09/05/book-spotlight-rarity-from-the-hollow-by-robert-eggleton/.
©2017 Lacy Dawn Adventures