Work slows down on some farms during the winter. However, State Farm Museum staff and volunteers are busy during the fall season decorating the Museum grounds for Christmas. The Museum has become known as being among the best lighted displays in the area. Thousands of visitors drive or walk the pathway of lights. Hot drinks and home-made cookies are normally available in the Country Kitchen.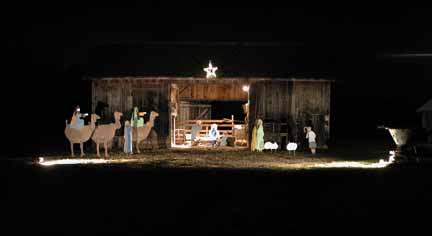 There is no charge for the drive-through, but donations are always appreciated and they help us to purchase more lights and to defray the cost of our electric bill. (We purchase many of our lights after the end of each holiday season in preparation for the following year which enables us to get fantastic prices on them.)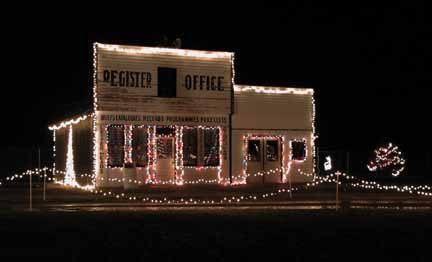 Oh, we know it's not historically appropriate, but it's our gift to the community.