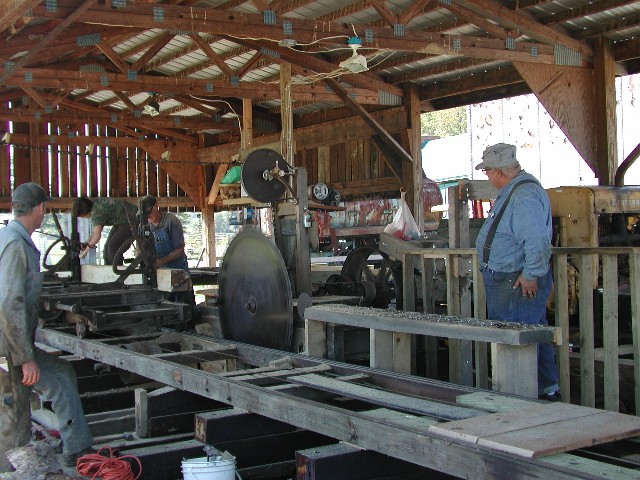 The farm museum's operating sawmill is basically a Frick model No. 00 Saw Mill.
It was recently rebuilt to enhance the loading of logs and offloading of cut lumber. It also has a custom built sawdust drag to remove sawdust from under the saw blade.
Here we see some volunteers operating the sawmill at one of the festivals.